Service robot for business
Promobot V.2 communicates with people, recognizes faces and speech in different languages, moves autonomosly while avoiding obstacles. The robot is autonomous – it does not need human control for its work.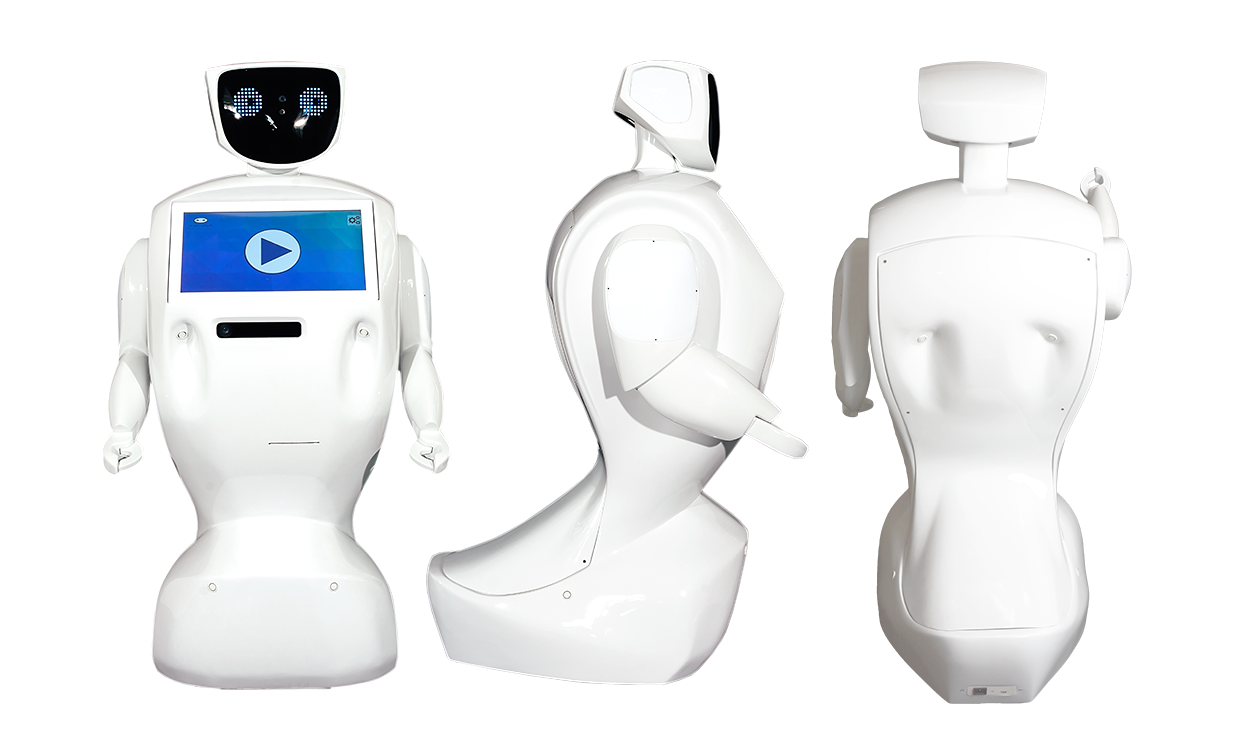 Head equipped with a video camera, speaker and microphone array

1 of 9
Interactive LCD display
with touch controls for displaying information
2 of 9
Mechanical arms
3 of 9
Movement platform
4 of 9
Movement sensors to avoid obstacles during movement

5 of 9
Camera
6 of 9
Microphone array
7 of 9
Charging Port
8 of 9
USB port to download promotional materials

9 of 9

Give information on company and services

Move avoiding obstacles

Recognize and remember faces

Show the promotional materials on the screen

Communicate, answer questions

Print receipts and coupons
We will develop Promobot specifically for you
Leave an inquiry to contact our specialists on purchasing and additional questions
By submitting an application, you agree to the processing of personal data according to the
privacy policy


Help employees with menial tasks

Automate business processes

Serve the customers faster

Improve the mood and engage with people



Stand out among the competitors

Create an image of a high-tech company
Robot carcass
V.2 carcass is made of lightweight aluminum alloy
Electronic parts
Wiring, circuit board and processor installment, electronic parts arrangement happens at this stage. Specific hardware is also being installed during this stage such as printers, etc.
Body
Each plastic detail of Promobot is fireproof
Software
Promobot's interface is Linux OS by default. At this stage our programmers and linguists develop robot's linguistic database, face and speech recognition systems, navigation
Testing
Each Promobot robot undergoes more than 20 hours of tests during which our engineers troubleshoot and fix any issues until robot works perfectly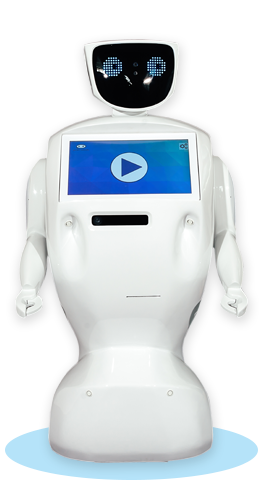 Select the name, color, install an additional device
Make Promobot your business
Fill out the form below. Our specialists will contact you shortly to inform on terms of purchase and delivery time for your Promobot. In "Message" area specify that you want to become a dealer or partner for Promobot. If you have not received a response within two hours, we suggest contacting the Promobot Development Director Oleg Kivokurtsev at: +12024032239
By submitting an application, you agree to the processing of personal data according to the
privacy policy