Multifunctional mobile robot Scorpion
Make robot your safeguard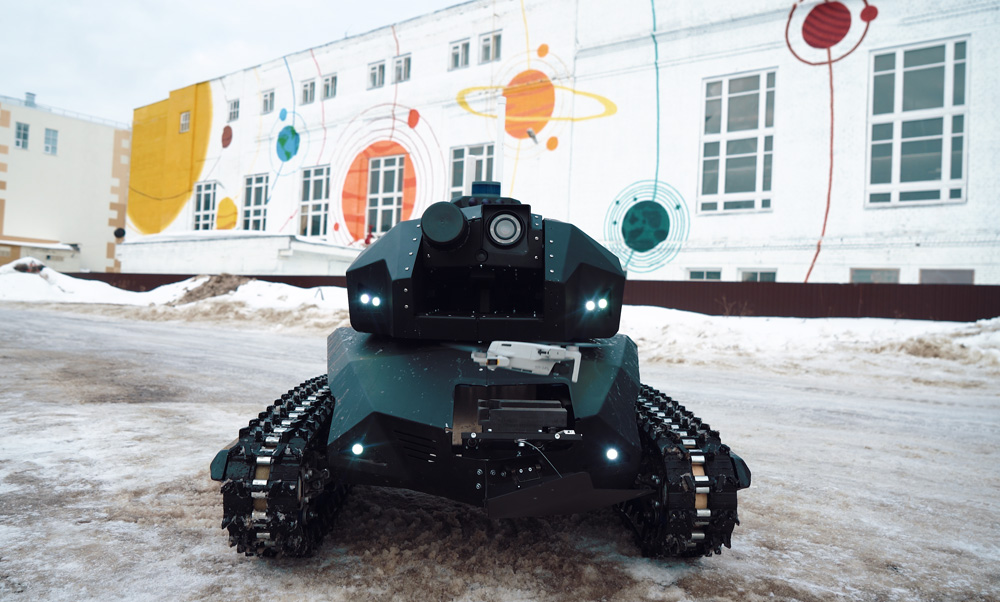 The surveillance robot Scorpion is designed for outdoor and indoor surveillance of urban areas and industrial facilities. Scorpion is equipped with a chassis, face recognition system and autonomous navigation system.
Scorpion can travel across walkable environments (i.e. stairs, curbs) as well as harsh environments (i.e. sand, dirt, water). This allows Scorpion to operate in different locations, from natural areas to human-made environments.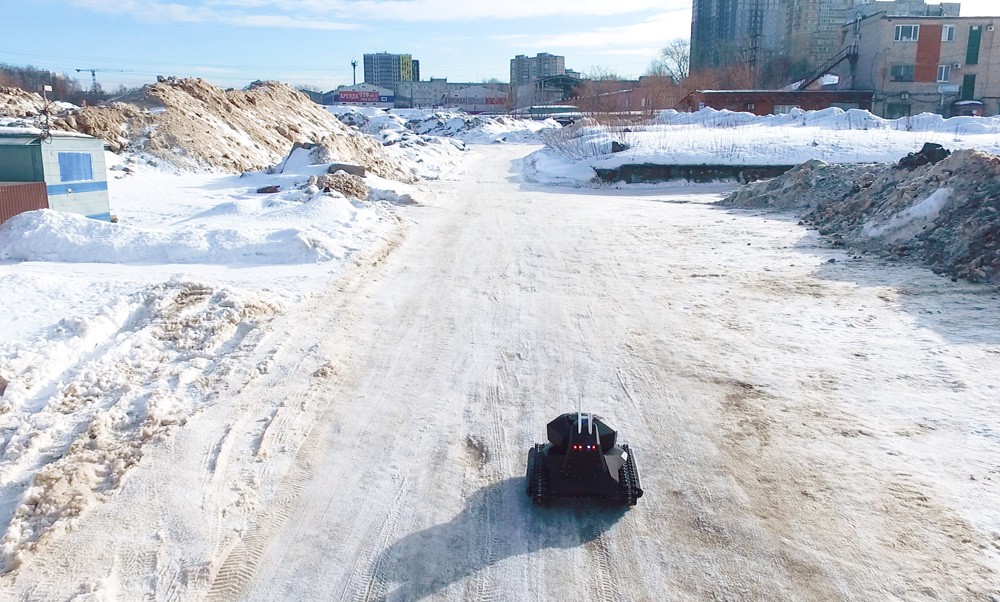 The robot is equipped with environment analysis instruments that allow it to work in industrial settings (i.e. gas analyzer). Scorpion supports various equipment that can help analyze and patrol hazardous environments.

Area control

Environment analysis

Collect information from metering equipment

Remote information transfer via secure channels

Autonomous movement across the location

Location mapping via Lidar

Intruder restraining with a net gun

Aerial surveillance via UAV

Intruder chase via UAV in the areas unavailable for the robot
Preorder Security robot Scorpion
Leave an inquiry to contact our specialists on purchasing and additional questions
By submitting an application, you agree to the processing of personal data according to the
privacy policy

Chassis

Photo and video cameras

Net gun "Nevod"

UAV stored inside the robot

Gas analyzer

Lidar mapping system
Make robot your safeguard
Fill out the form below. Our specialists will contact you shortly to inform on terms of purchase and delivery time for your Promobot. In "Message" area specify that you want to become a dealer or partner for Promobot.
By submitting an application, you agree to the processing of personal data according to the
privacy policy