Robots greet guests and answer questions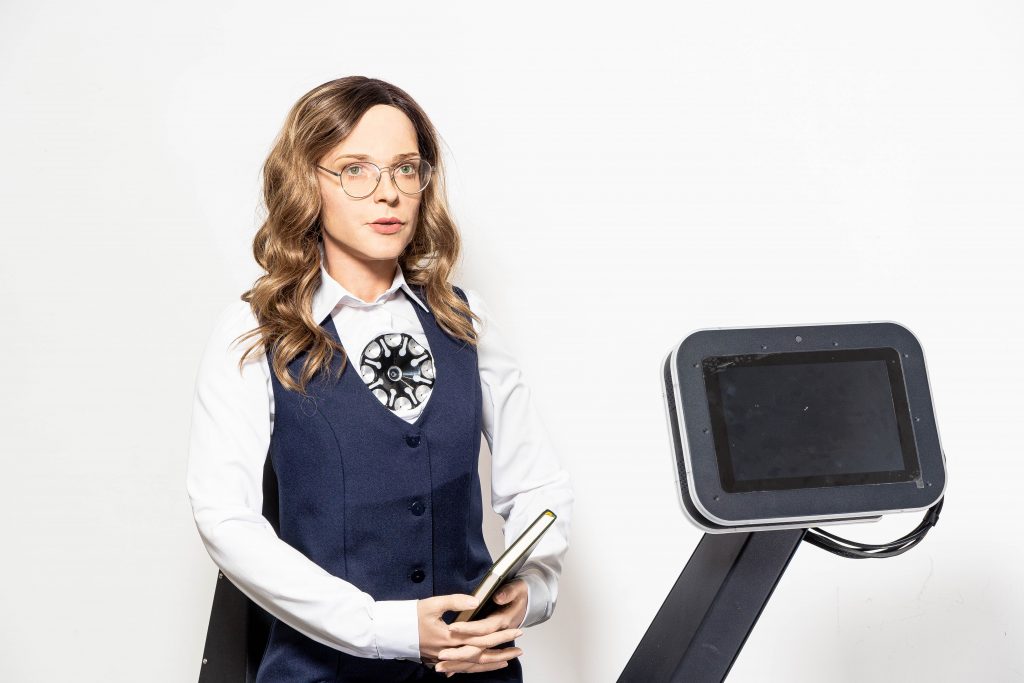 The humanoid robots created by  Promobot, are active in tourist information centers. The female Robo-C robot doppelganger fully replaces the office worker.
The robot's main tasks include meeting visitors, answering basic questions related to the tourist destinations of a particular country, region or city, recommending the personal itinerary, as well as working with various services to increase the number of users. In addition, the robot can entertain guests and communicate in several languages. The robot's linguistic base now encompasses 11 languages, from English to Turkish.

The robot is a fully anthropomorphic machine. It mimics human emotions: it can move its eyes, eyebrows, lips and other "muscles", communicate and answer questions. The technology developed at Promobot, along with its own patented design, makes it possible to reproduce more than 600 microexpressions. Promobot specialists also used their own technology to create artificial skin.
In the tourism industry, robots answer the most frequently asked tourist questions, and the droid's "knowledge" base is integrated with various tourism development portals. We aim to make the interaction with the robot more personalized, so that it can suggest a route based on your interests – says a representative of the French Ministry of Tourism
The appearance of hyper-realistic robots was created using a neural network. For example, two thousand photographs of women were uploaded into the database, resulting in an average model of an average woman, which was used as the basis for the appearance of the humanoid administrator.
Our top priority is to break the barrier of human-machine interaction. A year ago, we received scientific confirmation of our hypothesis. Then we conducted our first social attitudes survey towards robots. The results surprised even us: it turned out that the most positive customer ratings were given to the robotic person. That is, the ideal formula for rendering services is human appearance plus robot scripted communication. A human will never talk like a robot, but a robot that looks like a human is just around the corner. We are heading in the right direction — says Aleksei Yuzhakov, Promobot corp. Chairman.