Promobot robot can move safely and avoid obstacles thanks to its 16 sensors and a 3D camera installed in each model. Those sensors were developed by the Promobot team. They identify obstacles both by sound waves and by refraction of light, which makes them more accurate than other solutions on the market.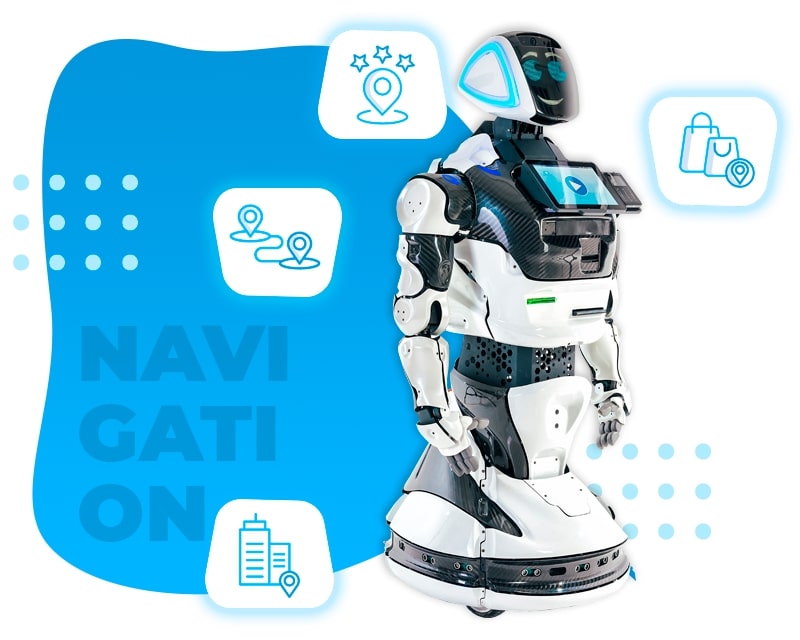 There are three movement modes
Robot moves freely indoors, offers its services, initiates interaction with people.

Events

Exhibitions

Shopping centers

Offices and business centers

Airports

Other crowded places
Promobot moves to predefined points on the map in strict or random order. For each point, you can set an action that the robot performs upon arriving to it- for example, if it's a museum, the robot can present information about the exhibit when arrived.
With map movement robot can guide customers to desired offices or any other points within their location.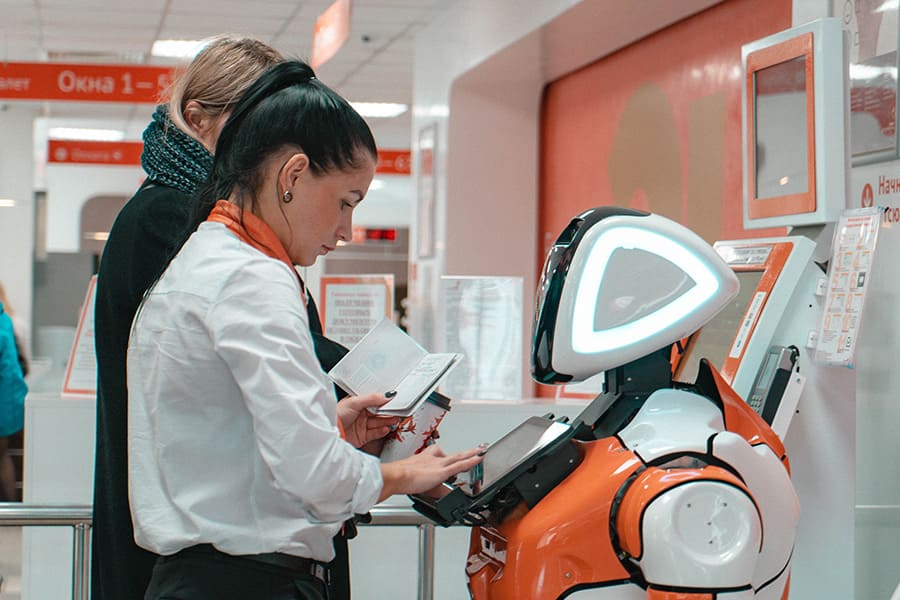 Museums

Business centers

Clinics

Other crowded places
In this mode, robot is controlled remotely via the joystick or telepresence service. Remote control can be used when robot needs to move to a specific place or to simulate a precise situation (for example during ads shoot).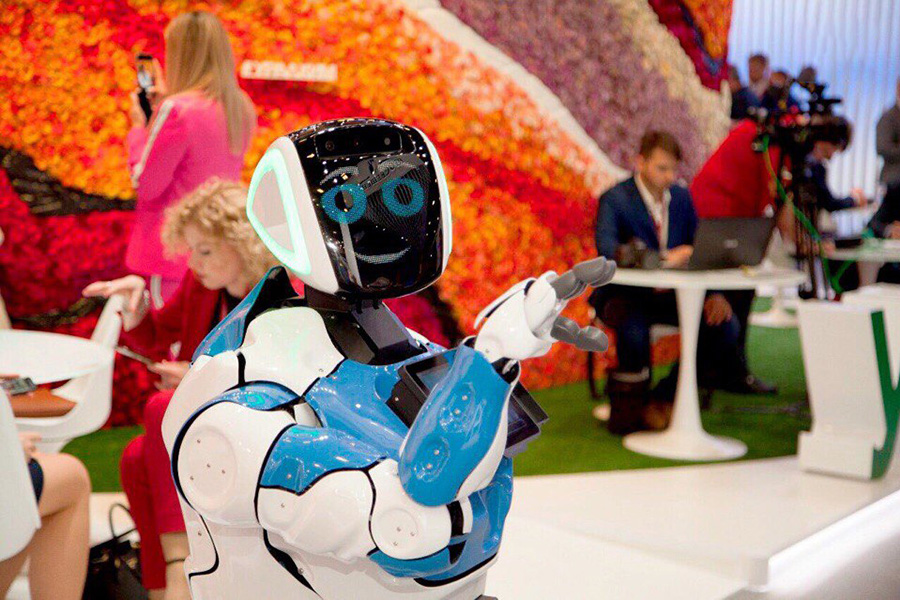 Fill out the form below. Our specialists will contact you shortly to inform on terms of purchase and delivery time for your Promobot. In "Message" area specify that you want to become a dealer or partner for Promobot.
By submitting an application, you agree to the processing of personal data according to the
privacy policy