You can upload different materials into the robot, such as

Documents

Photo frames

Special phrases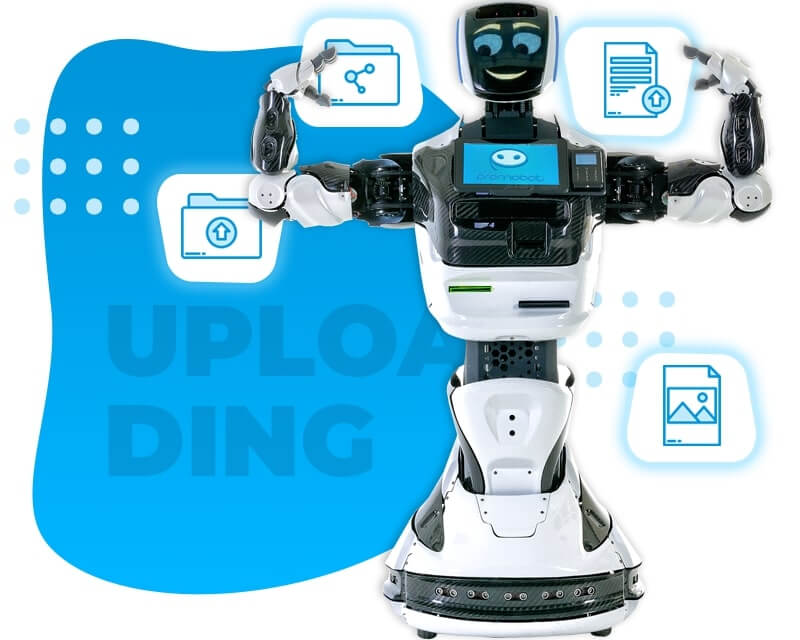 Similarly to target advertising, robot owners can create complicated dialogs using their materials, such as sales scripts. You can link an image or a video to keywords and further customize them at specific timeframes, locations, according to the person's gender or age. Robot can play one video when communicating with children and then play another when communicating with adults.
You can create more general scenarios as well. For example, you can wish customers a merry Christmas with a video on the robot's screen. This largely depends on the request and imagination of the owner.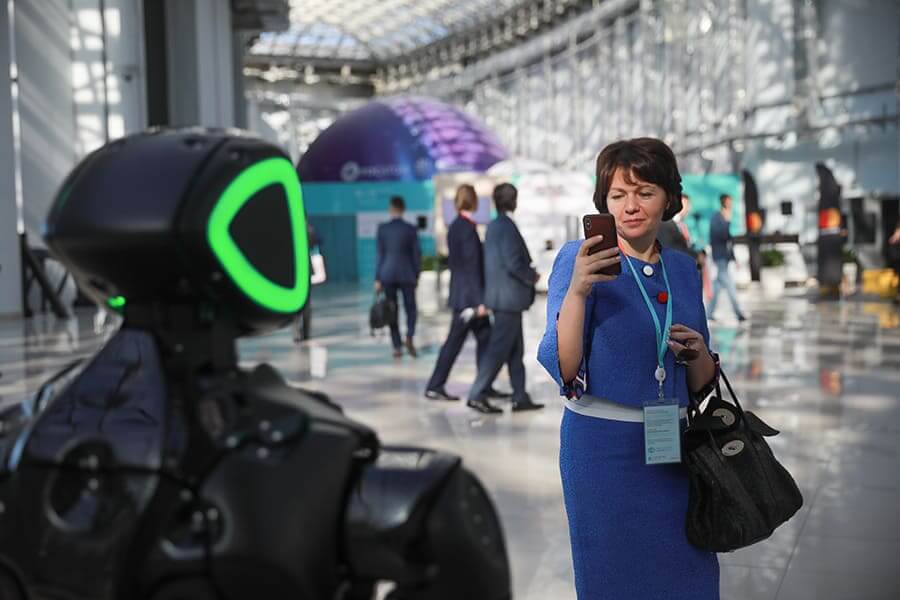 Uploading phrases into the robot
You can upload your own phrases in various languages via Promobot's linguistic database. It allows owners to determine what information is presented by the robot vocally and on the screen.
5 main types of phrases of the robot:

Promotional phrases
Robot repeats these phrases in promo mode when looking for an object of interaction - a person. With their help, promobot invites you to communicate or talks about the company and products.

Greetings of the known
Phrases that robot uses for people it previously remembered and recognized. People like to be remembered, and its memory is perfect.

Greetings of the unknown
Promobot welcomes people it meets for the first time or who it hasn't remembered yet.

Phrases
Phrases are used to answer specific questions or requests from the person: offer products, help with navigation, talk about discounts, give general info.

Additional phrases
By keeping the conversation going about different things, Promobot can direct the conversation in the right direction. For example, offer a new product, service, or discount during a conversation.
It only takes a few seconds to upload phrases or any other information into the robot. To do this you do not need to have special knowledge or skills.
Fill out the form below. Our specialists will contact you shortly to inform on terms of purchase and delivery time for your Promobot. In "Message" area specify that you want to become a dealer or partner for Promobot.
By submitting an application, you agree to the processing of personal data according to the
privacy policy