Promobot can be integrated with the security system, SIP telephony or building's database. Robot can remember every person that lives or works in the building ― this is the manager with perfect memory, and it is always in a great mood.

Recognize and remember faces

Issue passes to guests

Communicate, answer questions

Smart home device integration

Scan and fill in the documents

Guest pass permission by call or via app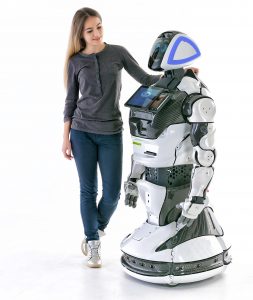 Visitor access is set up in an intuitive interface.
The robot has a built-in CRM where you can enter badge requests and information about permanent passes, as well as view information about visitors.
CRM reports can be downloaded in all popular formats, e.g. xls and csv. CRM comes with the robot. It stays with you forever and requires no subscription fees. You won't need any other software
A complete badging solution
The universal API enables integration: the robot can be connected to the access control system chosen by the customer.
The Promobot Concierge Robot greets guests and gives them their passes, while an automation system manages the entire registration process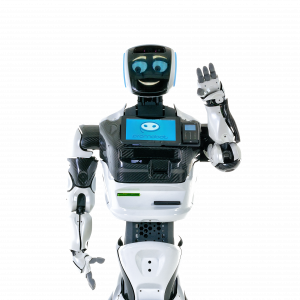 Where can Promobot be used?


Public or private institutions




Help employees with menial tasks

Automate business processes

Serve the customers faster

Improve the mood and engage with people



Stand out among the competitors

Build an image of a high-tech company
Fill out the form below. Our specialists will contact you shortly to inform on terms of purchase and delivery time for your Promobot. In "Message" area specify that you want to become a dealer or partner for Promobot.
By submitting an application, you agree to the processing of personal data according to the
privacy policy