Promobot center for robotic solutions
Partners with market leaders to create customized solutions in mechatronics, artificial intelligence, machine learning and other areas of robotics – from R&D to series production!
The Promobot center for robotic solutions develops
logistics, industrial, domestic, service and other
types of robots.
The center operates on a project basis and all development
work is carried out within the framework of projects
and under the customer's existing infrastructure.
The center's developers have decades of experience
in creating robotic solutions that work in more than
forty countries worldwide.
Solutions developed at the center have high quality,
functionality and durability.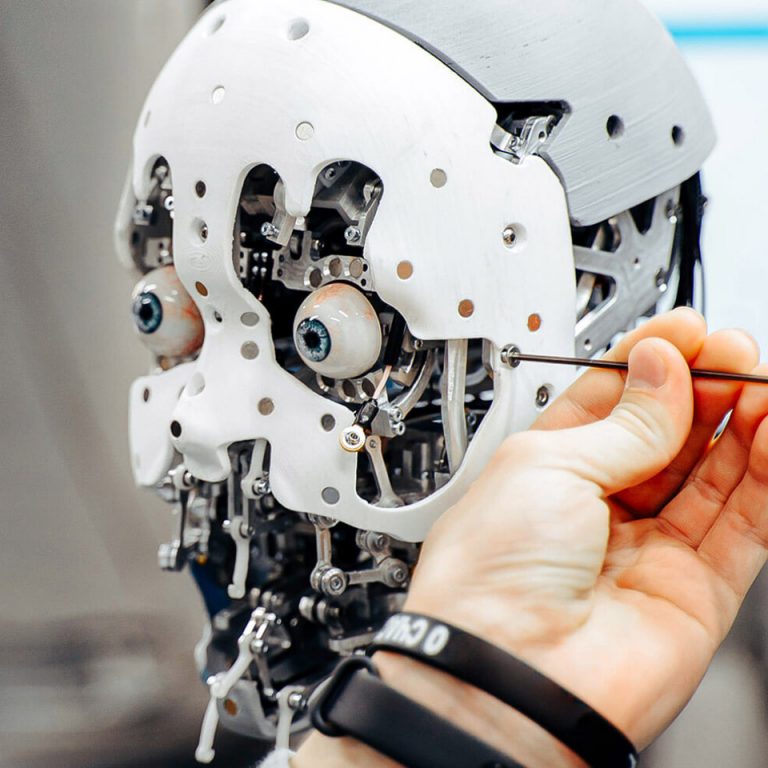 Logistics robots

Industrial robots

Artificial intelligence

Machine learning

Domestic robots

Service robots
1. Project discussion
2. Signing of agreement
3. Development of ToR
4. Product launch
5. Project acceptance and implementation
6. Project Launch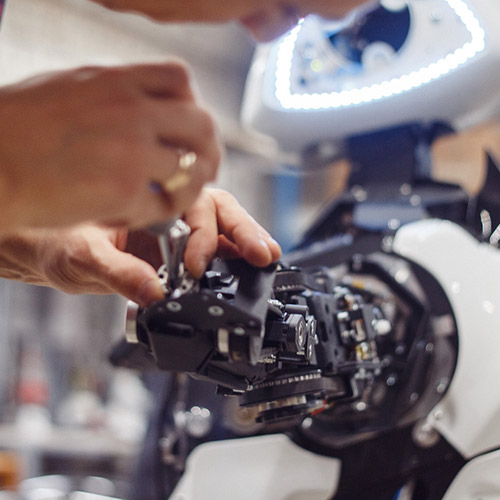 Promobot is the alumni of VentureOut accelerator in New York from January to March 2020.

StartupVillage is the international innovative startups competition. In 2015 Promobot won at Startup Village-2015 in the "Robotics" category, competing against 2,500 companies.

Promobot participated in Slush 2015, the largest European startup and technology conference & expo. Promobot received the audience award and was named Slush Startup Superstar.

Promobot founders are included in the European "Forbes 30 under 30" list among entrepreneurs under 30.

Promobot has been the resident of HKTSP technology park in Hong Kong since January 2020.
Fill out the form below. Our specialists will contact you shortly to inform on terms of purchase and delivery time for your Promobot. In "Message" area specify that you want to become a dealer or partner for Promobot.
By submitting an application, you agree to the processing of personal data according to the
privacy policy