In this article, we look into the newest eye manufacturing technology for Robo-C humanoid robots.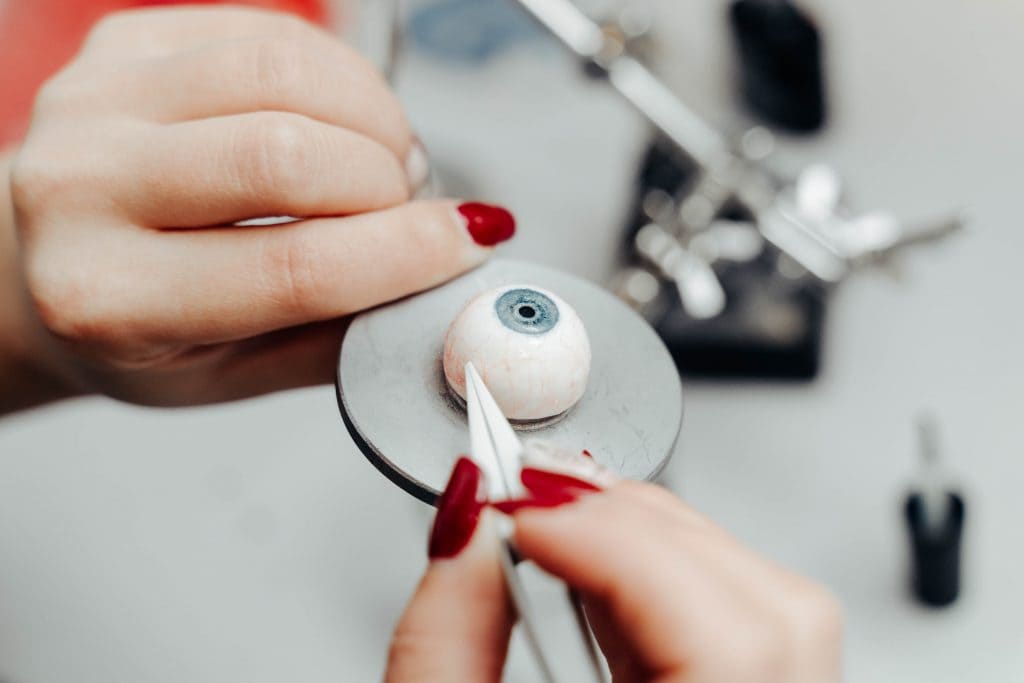 Eye quality is crucial in perceiving humanoid robots, so we spent a lot of time trying various eye modeling technologies. At first, we created each pair of eyes manually, including molding and painting. Then, we tried to print out the iris and attach it to the eye with liquid plastic. None of those options helped: we needed natural gleaming, iris color, and eye white, which was impossible with manual production or a simple print. Now, we develop eyes in three distinct stages:
Production
1. Printing of an eye iris
2. Adding one drop of liquid plastic to create a transparent layer
3. Cleaning the eye form of any dust or dirt to keep the eye clean
4. Manufacturing of capillaries. We use silk in the process.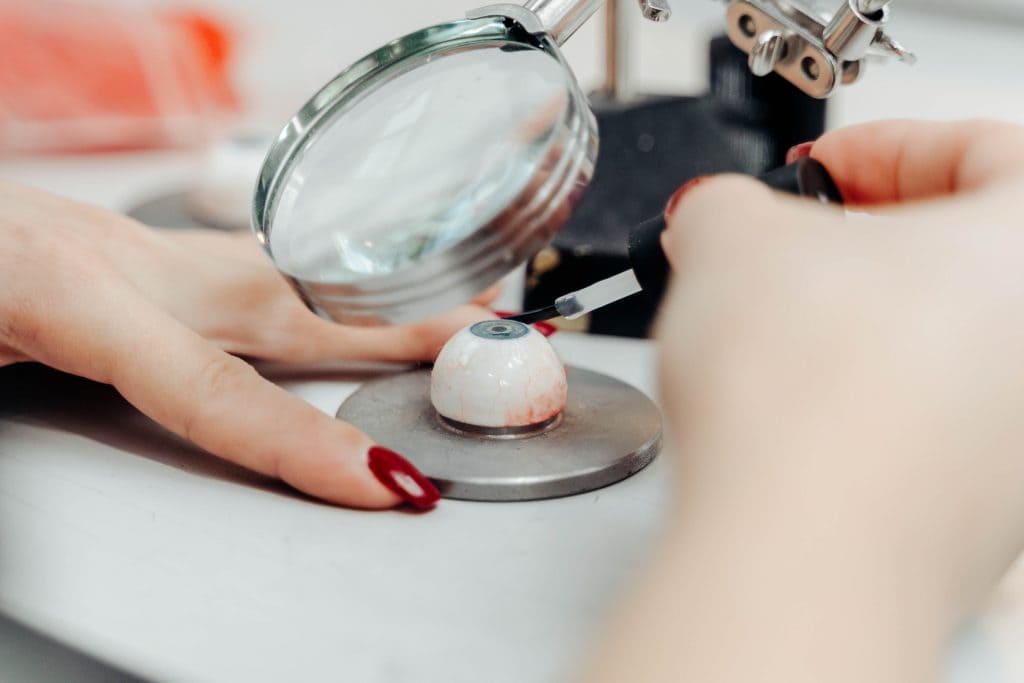 Eye plastic is our own formula: it ensures the eye is not too transparent and looks natural. It prevents the iris from moving around the eye during the robot's operation (blinking).
Filling
1. Placing the eye in the eye form once it is ready.
2. Placing capillaries using fine instruments. We never put them randomly: they always go from around the eye into its center. This process takes a lot of time as this is highly precise work.
3. Adding white plastic into the form to imitate the white of the eye.
4. Controlling the quality once the eye is completed. Our specialists adjust capillaries and add any additional coloring to make it more realistic.
5. Polishing of the eye and sending it to the final stage.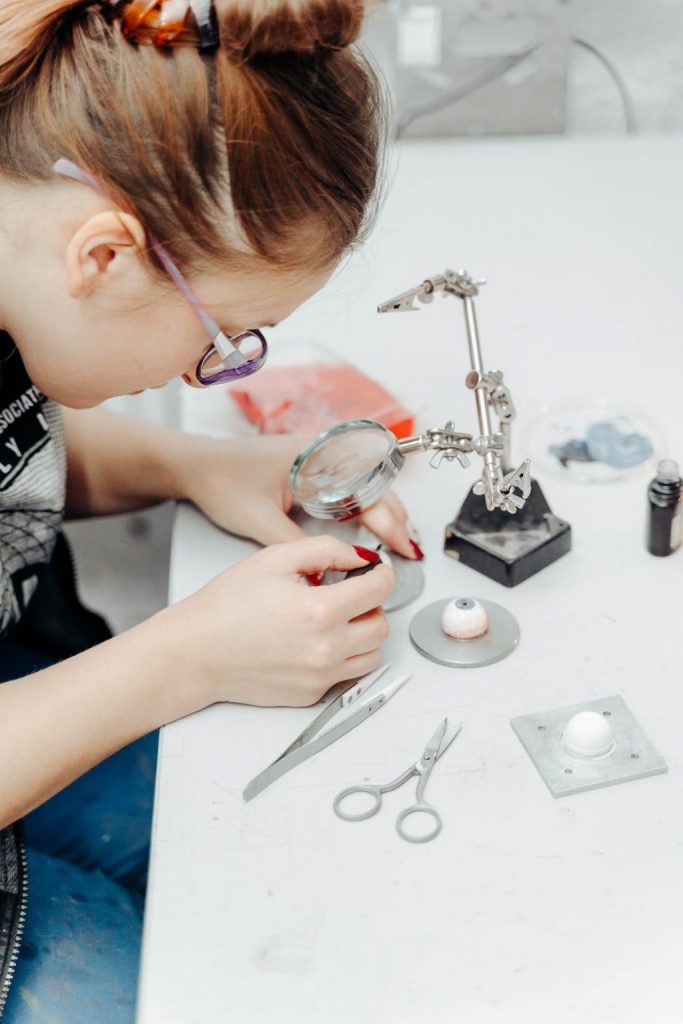 Finishing
1. In a clean form, we place liquid plastic and slowly submerging the eye in it. By doing that, we add depth and a natural 'moist' look.
2. Removing the eye before the plastic gets firm: trial and error determines that time to be one and a half hours after submerging.
3. Now, the eye is smooth with a bit of moiré for a natural gleam of the eye.
4. Removing excess materials. Our eye is now ready.
There are lots of substeps, such as removing the air from inside the eye. Nevertheless, we are constantly improving technology and try different approaches. In our next iteration, we are considering trying an eye prosthesis technology.