The park's visitor service is twice as fast with a robot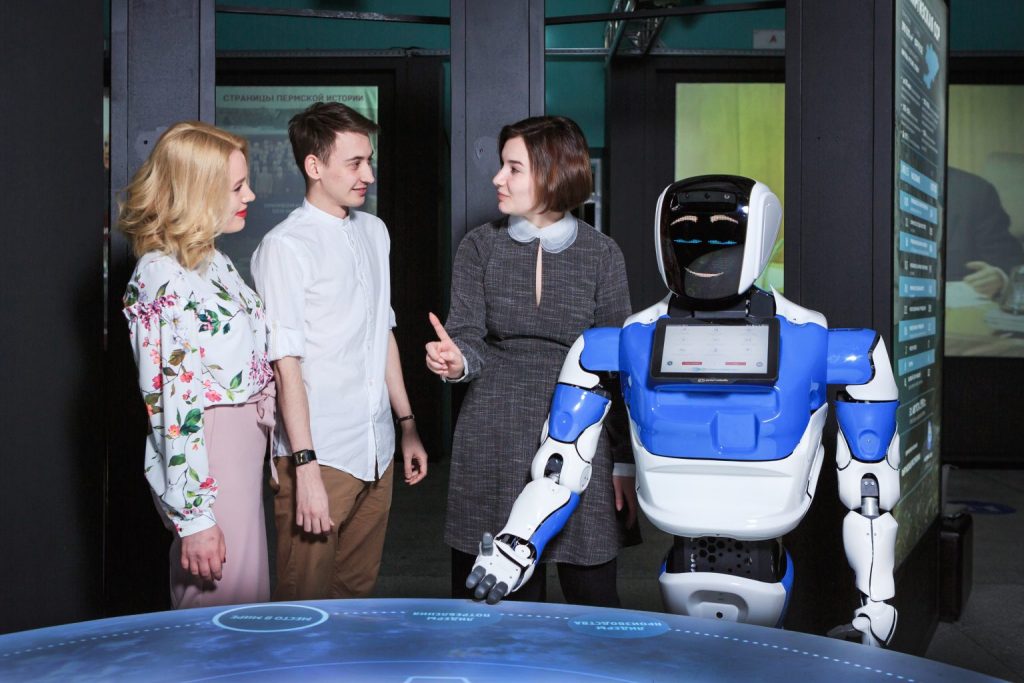 In the German town of Florstadt in the state of Hesse, the Promobot robot has begun work in a children's park. The theme of the children's park is prehistoric, the era of the dinosaurs. The robot is located in the waiting area. It performs several functions: communicating with visitors, consulting on dinopark exhibits and giving guided tours. For the project, the robot has studied all the exhibits in the park. It is now an expert on prehistoric animals.
A tour guide robot was a great solution for workflow automation. The worker becomes a valuable exhibit that attracts the attention of children and adults. Visitors are eager to "get to know" a new member of staff and enjoy this tour format. The robot in our park became the first robot guide in Germany! — says Johannes Kais, the administrator of the children's park.
In addition to the functions listed above, the tour guide robot can also maintain a dialogue and answer questions. The robot knows 11 languages, from English to Turkish. The robot moves between exhibits and visitors using special sensors: they allow the robot to 'see' any obstacles and navigate safely around them.
This is not the first time our company has exported a tour guide robot. Previously, robots were often purchased for museums and parks in other countries. The tour guide robot quickly adapted to the German language. It also expanded its knowledge of ancient animals. We are also happy to cooperate with foreign organizations, and plan to further promote robots in other public spaces in Germany and other countries, — says Oleg Kivokurtsev, CBDO of Promobot.
Today, Promobot robots continue to be actively marketed in the EU. Between 2021 and 2022, for example, the company supplied more than 50 machines to various public places such as shopping centers, museums and banks in the Netherlands, Switzerland, Austria and Norway.