Promobot company, a manufacturer of autonomous service robots, has unveiled a new project, the "Donna Cyber-Cafe". The robot cashier offers ice-cream, coffee, soft drinks and quick service. While waiting for the order, Donna holds the conversation, tells a fairy tale or offers to take selfies together.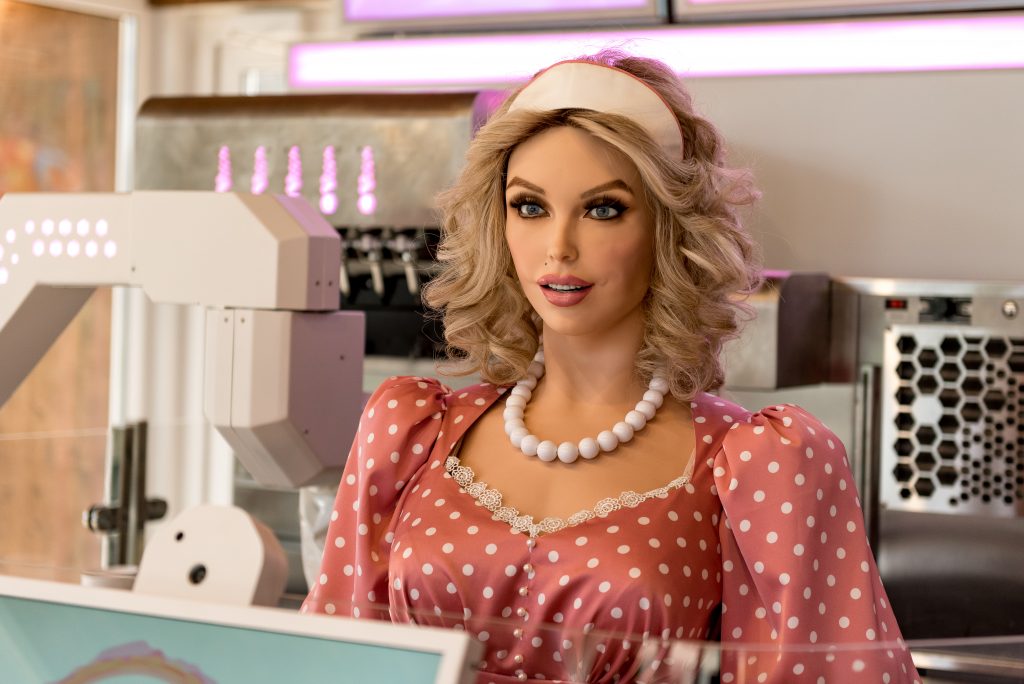 "Donna's Cyber Cafe" is a robotic complex for the automated sale of ice-cream and drinks, which allows to carry out a complete customer service cycle, from ordering to delivery.
It took ten months to develop the innovation.

According to the developers, the main difference in the robotic complex is the social interface in the form of a humanoid robot cashier. The prototype of "Donna" was the Eastern European model Diana Gabdullina. As an e-seller, RDI Robots uses Robo-C-2. This is a new droid, which was developed in 2023 and has gained popularity in the social network TikTok.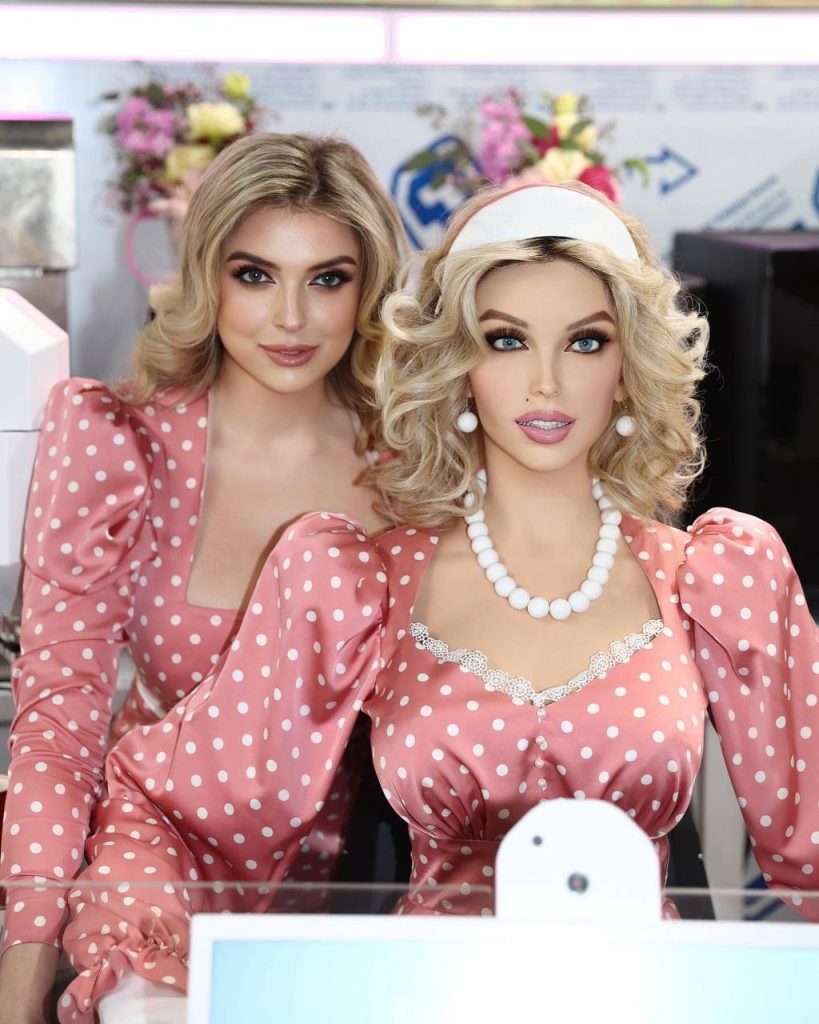 Significant differences from previous models are a new type of servo, a wide range of control of microexpressions that allows the robot to express emotions more vividly, and new silicone skin technology, which allows it to have more elasticity, as well as new hyper-realistic eyes. The new solutions will enable the robot to be more reliable, to increase the engagement of interlocutors through more vivid emotions, and have more realism.
The complex is equipped with a soft-serve ice-cream machine, a soft drink dispenser, a coffee machine, robotic arms, a self-service payment terminal and a hyper-realistic robotic cashier to communicate with the customer. Thanks to full robotization, the complex can operate 24 hours a day, 7 days a week. The complex is equipped with screens and dynamic lighting to attract extra attention and increase footfall.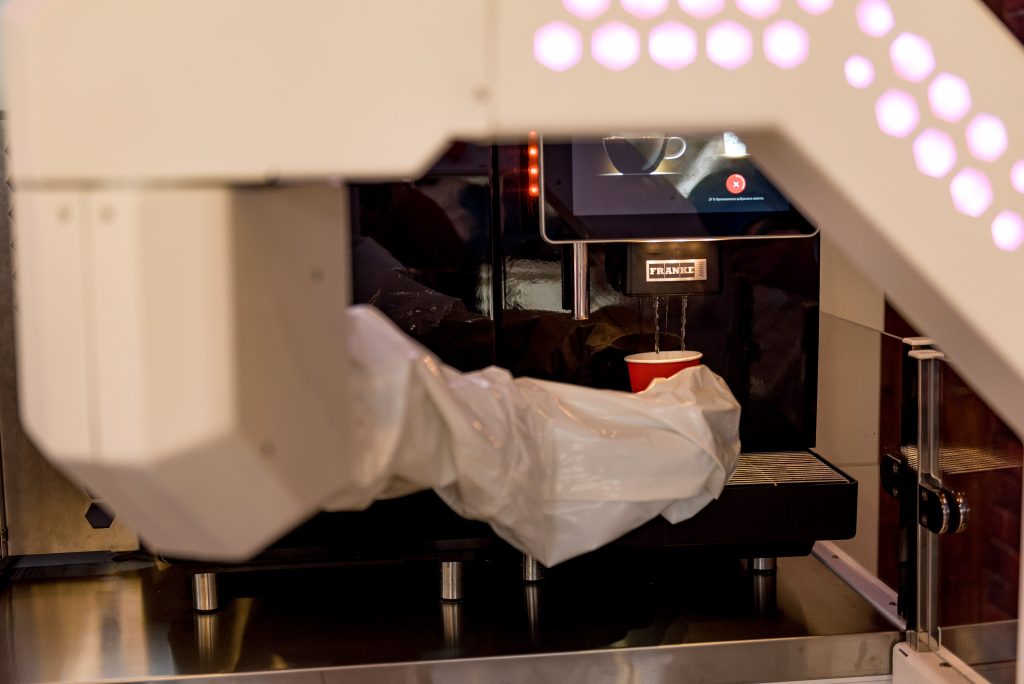 It is worth noting that the robot has character. Donna is easygoing, feminine, a little ironic, and, of course, a responsible employee of the cyber cafe. It's a friendly and welcoming robot, which is always glad to see and welcome guests. It will be fun for any age. In addition to ice-cream and drinks, it has entertaining and educational interactions in the programme. 
The first cafes will appear in Dubai in 2023. The Cyber Cafe will be the major event of any host city. Each resident will be among the first in the world to be able to buy a product made by a robot.
Promobot was founded in 2015. Today Promobot is the largest manufacturer of service robots in Europe. There are promobots in 43 countries, working as administrators, promoters, consultants, guides and concierges. They replace and support humans. Promobots can already be found in Dubai Mall, the world's largest shopping mall, the National Bank of Oman, a network of clinics in Kuwait, schools in Saudi Arabia and the Abu Dhabi police.