The company "Promobot" and the Spanish telecommunications holding "OliveNet" have created a robot for selling SIM cards.
Visitors and residents of Barcelona can now quickly and safely obtain a local operator's SIM card from a robot.  Promobot began work at one of the telecom operator's centers in Barcelona in May 2022. 
A key feature of the robot is remote self-identification technology, which allows customers to obtain SIM cards themselves. The robot issues a SIM card to the client and instructs them to register. The client registers via the robot or mobile application and activates the SIM card. The robot will help you at all stages. It will explain how to download the application and register, as well as support the conversation on any topic, using the dialogue system and the linguistic base in Spanish and English.  
"We are constantly developing new application cases for our robots together with our customers. In addition to the basic functions – conversation support, autonomous movement, consulting – our robots support integrations with various systems and third-party applications. In this way, we can extend the functionality of robots, as in the case of our Spanish counterparts"— says Oleg Kivokurtsev, CBDO of Promobot.
The amount of the contract in the first stage was 50,000 euros. In 2022, the robot will hand out SIM cards to residents and visitors to Barcelona. It is planned that if the pilot project is successful, the project will be scaled up to 10 robots in different cities in Spain. The potential amount of the contract in this case would reach the sum of half a million euros.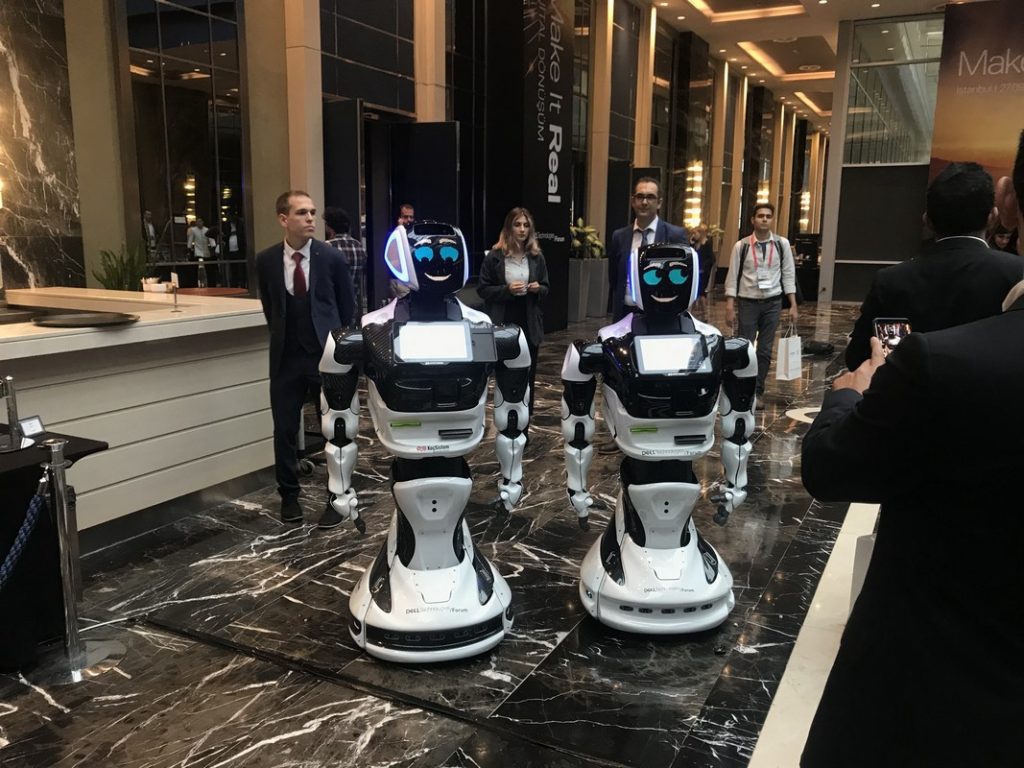 "Promobot combines two technologies: the automated issuing of SIM cards and the quick registration of a subscriber via an application. It helps us to issue new SIM cards quickly and safely to everyone who wants one. A sales robot like this helps us develop sales innovation" — says Javier Medrano, the specialist of the OliveNet Technology Centre.