An effective countermeasure to COVID-19
In order to slow down the spread of Coronavirus the temperature monitoring should be implemented in public areas and buildings
Promobot Thermocontrol is the new Promobot solution that provides contactless body temperature measurement in public areas. The measurement process takes 5 seconds, with 0.2 degrees accuracy.
| | | | |
| --- | --- | --- | --- |
| Contactless body measurement without staff involvement | | | |
| Number of employees per 600 visitors an hour (avg.) | | | |
| Accurate measurements according to range recommendations | | | |
| User photo and measurement results store in the database | | | |
| Real-time notification system incl. user's face, full name and measurements | | | |
The visitor approaches the terminal
Audio signals ensure optimal position of the user for proper work of ThermoControl's measuring equipment
The result is presented on the screen within 5 seconds
The measurements are sent to the database including the face of the user and their full name (if present in the database)
In case the temperature is not normal the entrance may be restricted via remote access control system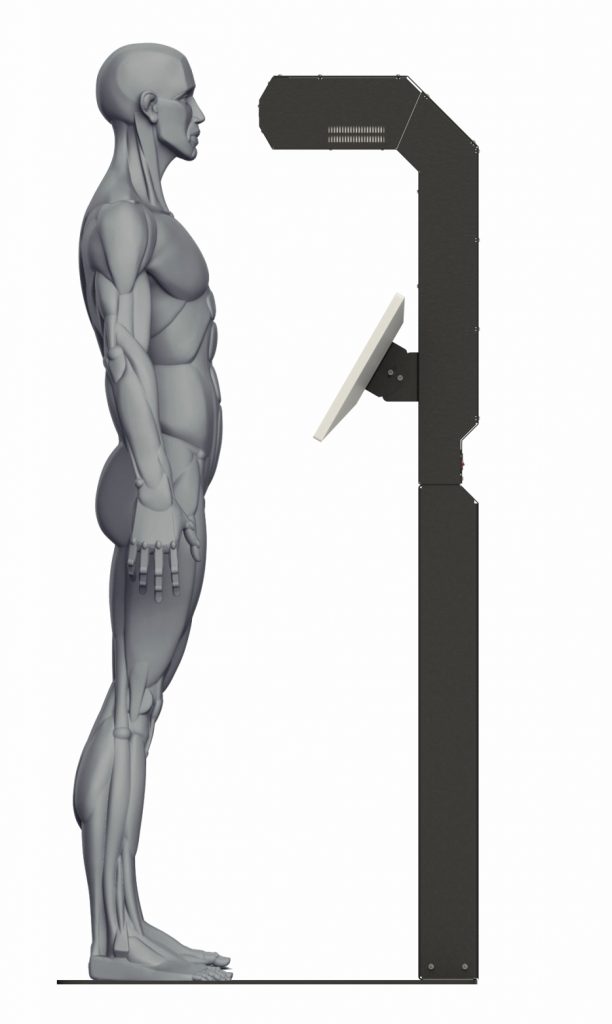 Malls and business centers

Airports and transport stations

Preorder Thermocontrol now
Leave an inquiry to contact our specialists on purchasing and additional questions
By submitting an application, you agree to the processing of personal data according to the
privacy policy

Quick body temperature scans

Risk-free testing without involving staff members

Reduction of the human factor in the process

Reduced labor costs
Fill out the form below. Our specialists will contact you shortly to inform on terms of purchase and delivery time for your Promobot. In "Message" area specify that you want to become a dealer or partner for Promobot.
By submitting an application, you agree to the processing of personal data according to the
privacy policy