An effective countermeasure to the new threat
In order to slow down the spread of coronavirus, any contacts between people and potential carriers of the virus have to be limited. In current circumstances, social distancing and constant disinfection of public places becomes a necessity. Our new solutions were developed to help people and their businesses in preventing the spread of the new disease.
A temperature check at the building's entrance can prevent contamination of a particular area. Promobot Thermocontrol is the new Promobot solution that provides contactless body temperature measurement in public areas. The measurement process takes 5 seconds, with 0.2 degrees accuracy.
01.

Promobot Thermocontrol / Thermocontrol+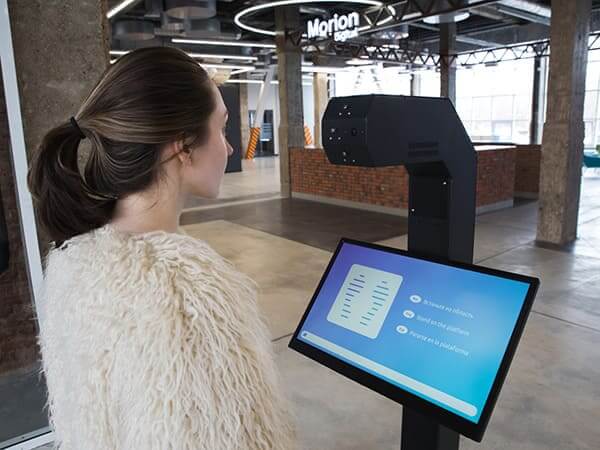 Thermocontrol screening terminals are equipped with a non-contact thermometer along with a face detection camera. A standard version shows notifications and body temperature measurement results. Thermocontrol+ is enhanced with a facial recognition system and can be integrated with security control systems. Screening terminals help limit the access to the building if the person's temperature is higher than normal.
Functions, setup and specifications of Promobot Thermocontrol
Certified device against COVID-19
02.

Promobot Medical Assessor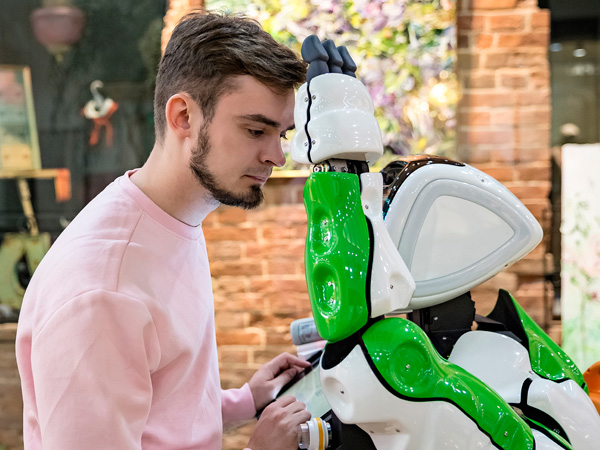 An enhanced version of a Medical Assessor robot is equipped with a non-contact thermometer. Promobot can conduct a survey on initial symptoms of COVID-19 and do temperature checks, as well as integrate with security control systems. Promobot works autonomously, can recognize and remember faces and print out the results of the survey, as well as general recommendations.

Malls and business centers

Airports and transport stations

According to reports, COVID-19 remains in the air for up to 3 hours and for 2 to 3 days on various surfaces. A disinfection process is commonly carried out by a person. This method poses a significant risk of cross contamination from the disinfector to people around them. The Promobot solution diminishes these risks by providing remote control over a robotized disinfector. The robot efficiency exceeds the human's ― it can disinfect significantly larger surfaces if compared to a person.
Scorpion for outdoor disinfection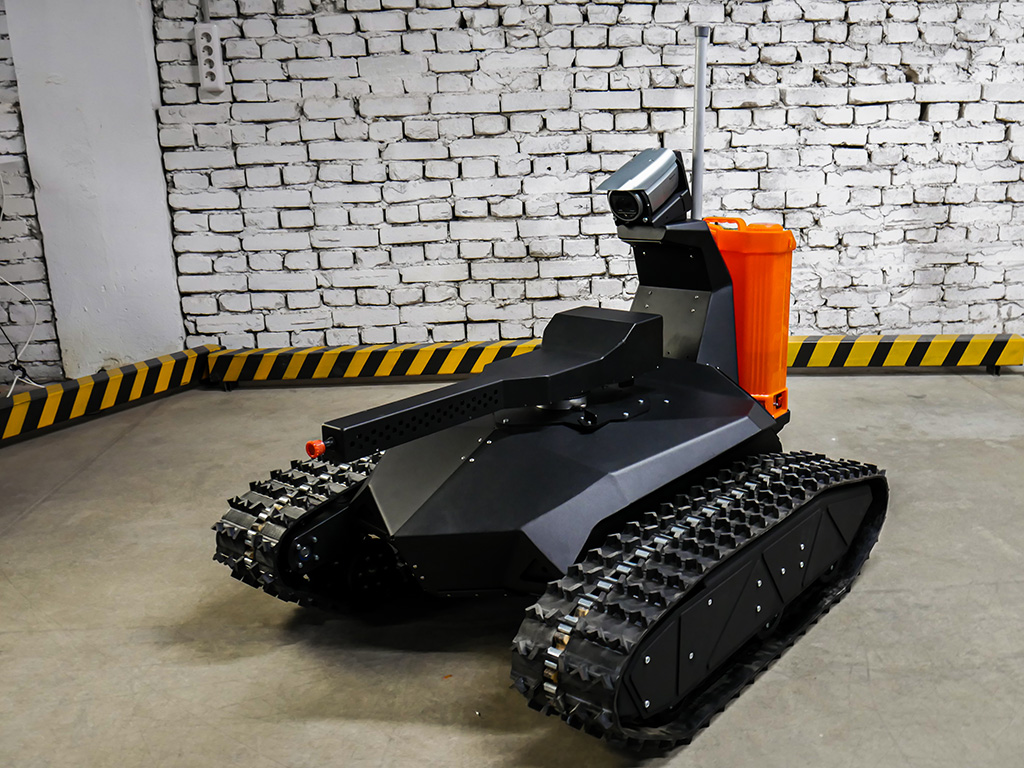 The new model of a mobile robot Scorpion is equipped with a disinfectant storage container and spraying device. It can be controlled remotely by the operator, travel autonomously using ultrasonic sensors with a GPS system and overcome obstacles ― stairs, curbs, etc.


Airports and transport stations

Fill out the form below. Our specialists will contact you shortly to inform on terms of purchase and delivery time for your Promobot. In "Message" area specify that you want to become a dealer or partner for Promobot.
By submitting an application, you agree to the processing of personal data according to the
privacy policy