Robots measure patient health indicators and make recommendations using AI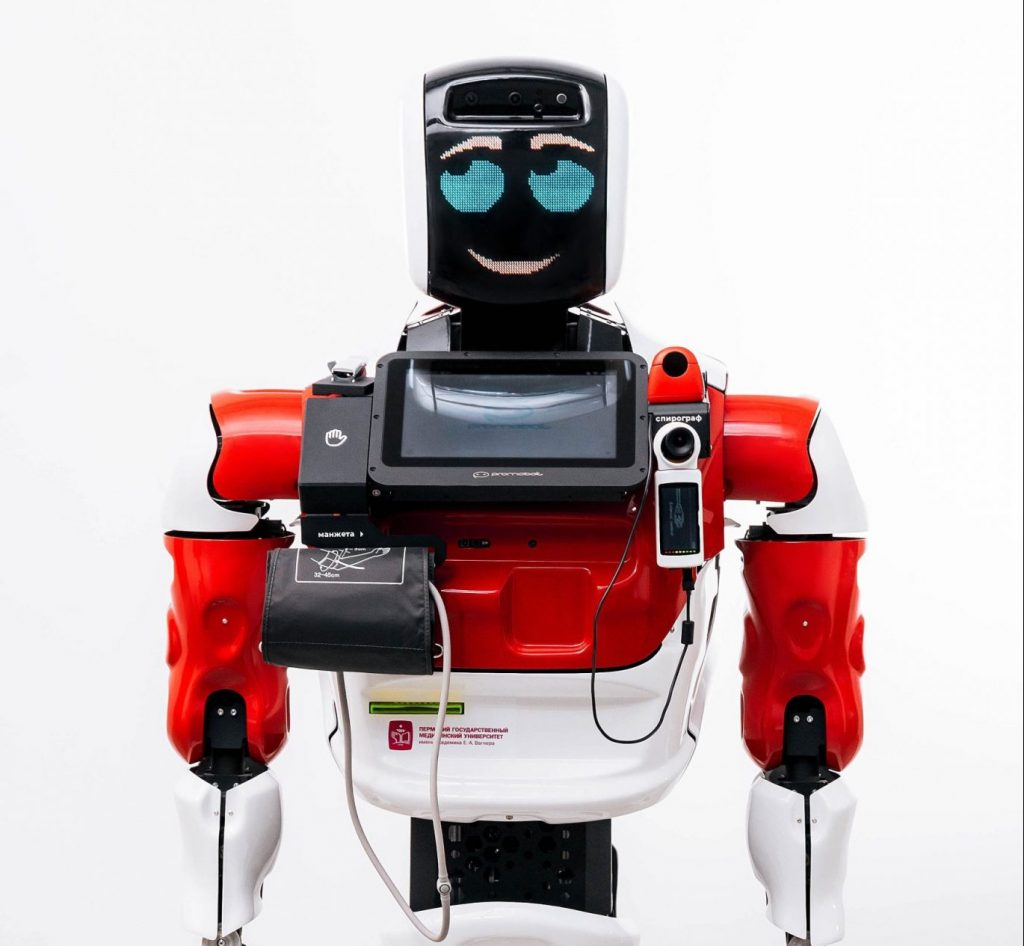 At the end of September 2022, pre-diagnostic robots started working at the document centers. Visitors are offered to measure body composition, check blood oxygen level, take a breath test, measure blood pressure and heart rate.
Elsewhere, robots with different functionality are installed. They measure a person's body temperature, blood sugar and oxygen levels, and lung volume. Besides, robots can also find out a person's age, height and weight. Based on their findings, they make recommendations, such as how to lose weight or stop smoking.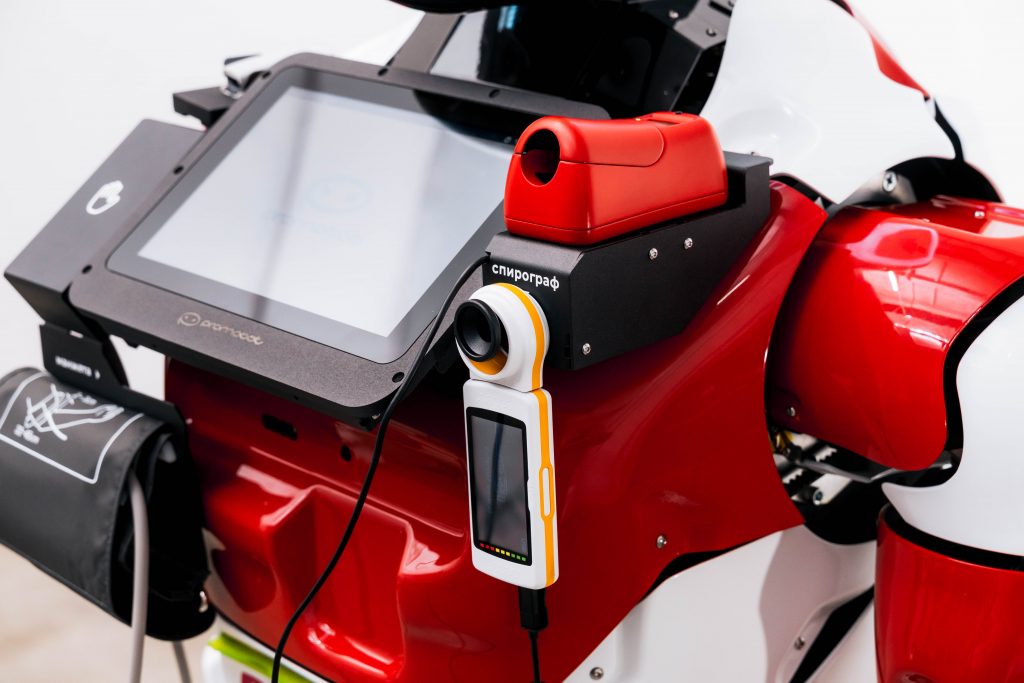 The robotic diagnostic complexes provide visitors with a checklist detailing key body parameters. The data provided by the robot can be transferred directly to the electronic medical record, sent by email or printed on paper. All interested persons will get additional individual recommendations.
In the current context, there is a deferred demand for services to monitor and check the health of citizens. Today, most of the medical facilities are back to normal. We are fully launching planned medical care, including diagnostic services. We do not stop. We are always looking for new technologies and ways to enable citizens to monitor their basic health parameters/indicators conveniently, quickly and cost-effectively, — says the Deputy Director of the Medical Center
You can use the diagnostic robots free of charge without an appointment. It is noted that all the equipment installed is simple and straightforward to use.
Promobot was founded in 2015. Today Promobot is the largest manufacturer of service robots in Europe. There are promobots in 43 countries, working as administrators, promoters, consultants, guides and concierges. They replace and support humans. Promobots can already be found in Dubai Mall, the world's largest shopping mall, the National Bank of Oman, a network of clinics in Kuwait, schools in Saudi Arabia and the Abu Dhabi police.