According to the developers, the robot gestures when communicating and interacts with the audience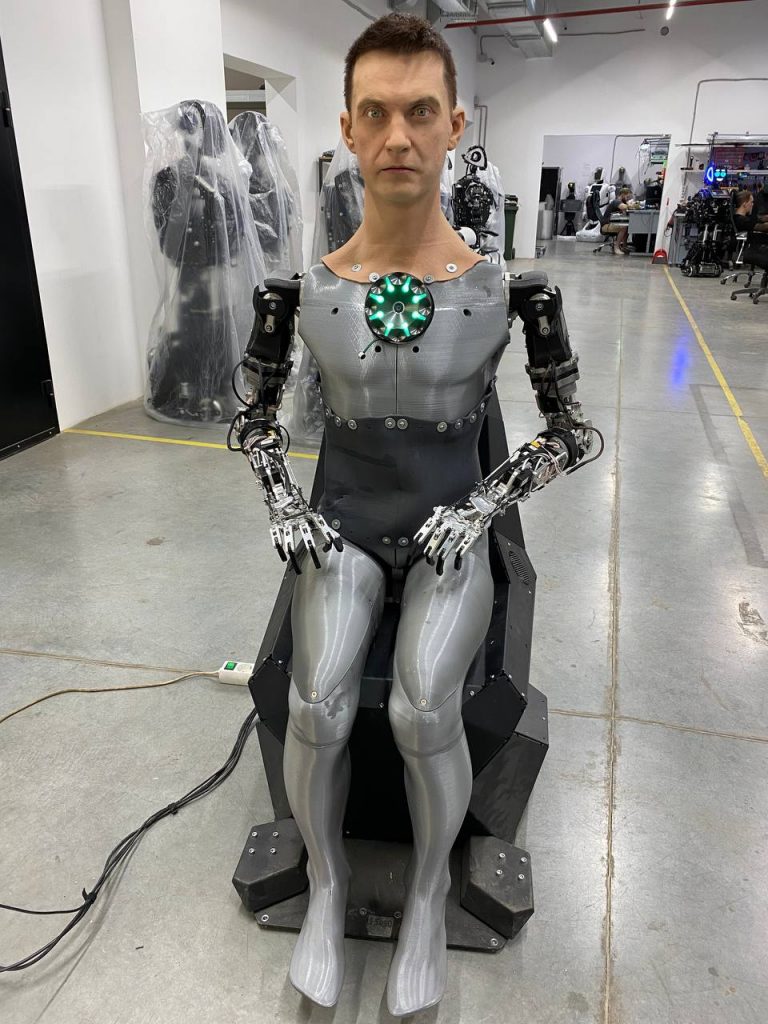 Promobot, a manufacturer of autonomous service robots, has started selling a new version of its humanoid robot, the Robo-C companion robot. The main distinguishing feature of the new model is its mobile arms. They are capable of 12 degrees of freedom of movement.
It took four months to develop. Each arm has eight motors. The robot can point in the right direction and shake the other person's hand. The process of transferring commands to the arm is implemented using scripts. Scripts are created using special software in which our engineers work. There are three modes available: (1) basic communication gestures (2) movements on command from the outside – you can ask the robot to make a gesture such as waving and (3) on command from the development engineer. In the future, we are going to teach the robot to write in different languages and draw",- says Oleg Kivokurtsev, CBDO of Promobot.
Dynamic stabilization systems, servo motors and arm controllers will form the basis for developing the legs of a humanoid robot. The company has already started building them. Like its predecessor, the updated Robo-C mimics human emotions. It can move its eyes, eyebrows, lips and other «muscles» as well as hold a natural conversation and answer questions. The technology developed at Promobot, as well as its proprietary design, makes it possible to reproduce over 600 microexpressions, imitating human emotions as realistically as possible.
Promobot was founded in 2015. Today Promobot is the largest manufacturer of service robots in Europe. There are promobots in 43 countries, working as administrators, promoters, consultants, guides and concierges. They replace and support humans. Promobots can already be found in Dubai Mall, the world's largest shopping mall, the National Bank of Oman, a network of clinics in Kuwait, schools in Saudi Arabia and the Abu Dhabi police.