Evgeni Volodin, the CEO of John Golt Agency, talks about their Promobot rental business.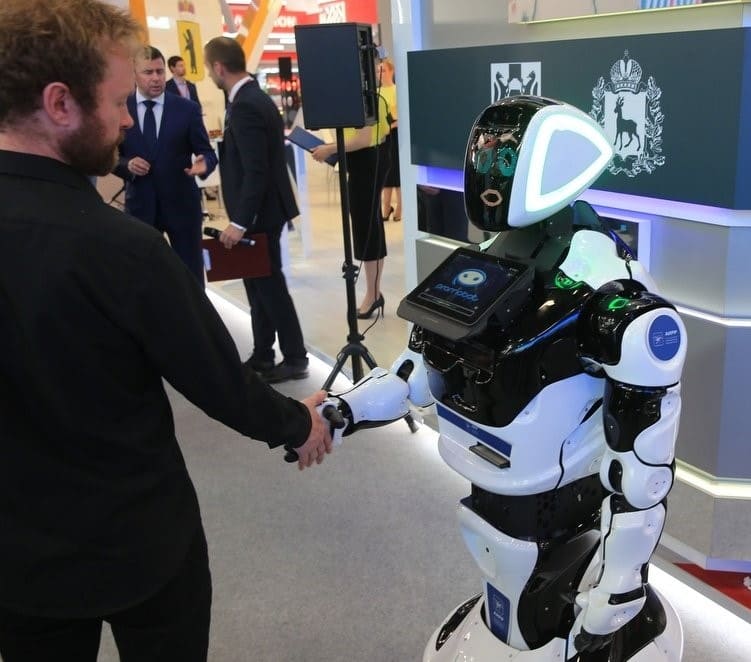 Our first meeting with Promobot took place in 2016 at one of the business events in the area. At the time, we saw Promobot V.2 — the most recent robot made by the company. We've never seen so many people concentrated in one area as it was where the robot worked. We decided to create a business out of attracting this many people wherever our product goes.
Back then, the only real competitor of Promobot was Kiki. But we settled on our future partner when we asked a simple question: "when is your next product coming?" Promobot told us that they release a new product every year. Kiki said to us that their robot model is final, and there won't be any further developments on that model. I realized that we need a partner who looks forward and never stops in their exploration; not developing a product in one of the newest industries of today is short-sighted, to say the least.
Then the process was simple. We had a few calls, decided on a price, and the company supplied five robots to us. We divided the whole process into two stages: first, we got three V.2, and then — two V.4.
From there, we started renting robots to expos, events, and all types of exhibitions. Our partners included some of the largest companies and industries in our area. We had a robot operating for four days at the International Economic Forum, which is among the most prominent economic events in the world.
Most robot functions are pretty far-reaching, and after a while, we already knew what to offer to every client, no matter how ambitious their requirements were. If a robot sings, dances, tells a story and snaps a picture, then it will be a star of any event, regardless of the country or the event's specifics. The robot is 'innovatively attractive — it brings people's attention to how advanced and new it is. Most traditional ads can't do that because they're ads, and people inherently dislike them for it.
When we first started, Promobot wowed everybody, any event, any city. These days, robots are a must-have for any occasion. Our clients know that, and they know what the robot will do once it enters their location, even if that means simply taking a bunch of attendees' pictures.
As an advertising agency, we constantly provide the most attractive and engaging solutions for a business. Promobot can attract anybody: though the robots are popular and relatively widespread, there are still stores and events where they aren't as regular as elsewhere. Our robot makes us stand out among all the other agencies and provides a promotional solution that nobody else can.
One rental day of Promobot V.2 costs $1000. For V.4, it's $2000. Keep in mind that there are no employee expenses. At the moment, we have just one V.2, and one V.4 left, in our case they were bought from us quickly.