A Robot-assistant at the airport is a common trend nowadays. Promobot V.4 can warn about the flight or navigate last-minute passengers. Yaran Selcuk, head of the company Promobot Turkey, told how the robots support the tourists at the Istanbul airport.
Airport case
Promobot is a real catch for every airport, where millions of foreign tourists and jaded passengers wait for their flights. We have felt it 4 years ago when our partnership with Promobot started. We lease robots and one of them, the Robot-assistant, operated at the Istanbul Airport.
With the special device the robots can read tickets, speak in English and Turkish, recommend how to deal while pandemic time and announce the airport timetable.
In the case of Promobot, we are sure the robots facilitate customer service, raise the positive trend, loyalty, and attract new clients. Further the owners should expand the robot application.
Reliable robot
As our clients are not too much into robotics, we expected they might face the challenge when meeting a new product. But… it did not happen.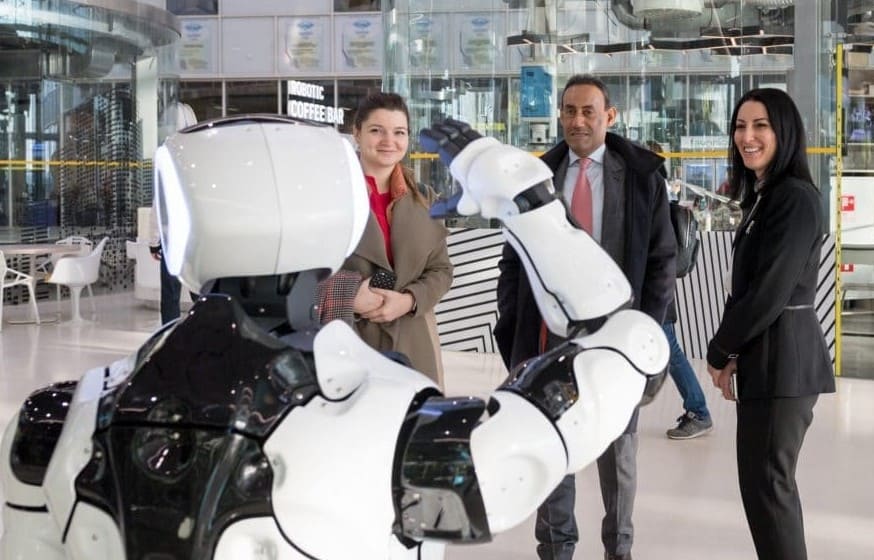 Moreover, our clients have never any problem with functionality. Our robot-assistants have always operated correctly.
We are glad to have a strong cooperation with Promobot as we further intend to lease new robot-assistants.
Currently we successfully provide the robots consulting at the offices of our clients. In the future the new Promobot models, i.e., diagnostician, guide, concierge, manager, will populate the market, and we consider our customers might be interested in it. Therefore, we strongly rely on further cooperation with Promobot