The Promobot robot acts as a "live" administrator. A robot with this functionality has appeared in Kuwait for the first time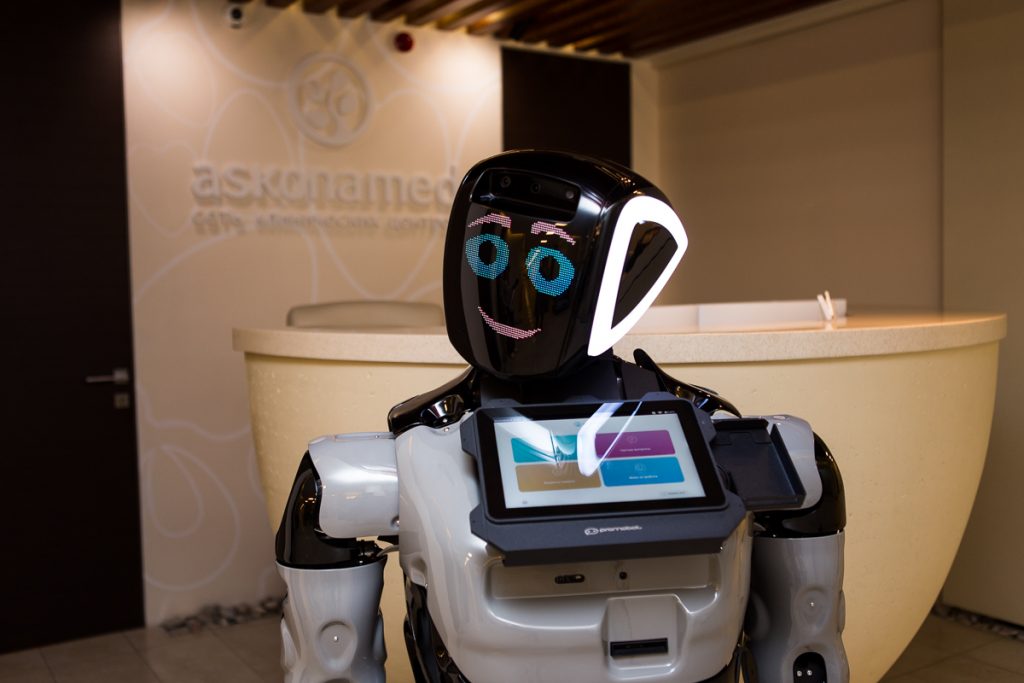 The Promobot service robot from the company of the same name has begun operating in the network of clinics «IMAGES Medical» in Kuwait. A robot administrator welcomes visitors, helps them make an appointment with a doctor and even walks them to their office. The droid makes the contracts itself: the patient simply has to show a passport, and the robot will fill out all the documents, relieving the reception staff of the burden of paperwork.
The goal of service robotics is to free humans from boring and routine tasks. The medical staff are overloaded with paperwork, schedules, and the receptionists answer the same questions dozens of times a day. The time has come to automate this process, enabling people to spend their energies on more important and complex healthcare tasks – says Oleg Kivokurtsev, CBDO of Promobot
The experience of "IMAGES Medical" was a first for foreign medical institutions.
Thanks to the emergence of robots, medical services are now getting a new impetus for development. In addition to arousing the visitor's interest and sympathy, such robots can significantly optimize human resources, automate many processes and focus the attention of the clinic staff on more important tasks. We organize our work processes in such a way that our patients always come first – their health, comfort, peace of mind and positive attitude towards treatment. This is the main goal of the digital transformation in medicine that we are pursuing. We called our assistant robot Robby. It knows how to register patients, handle e-cards, answer visitors' questions, and accompany them to the right office/room. The robot performs a number of functions that require automaticity, accuracy and high speed. Sometimes it can be funny and amusing. This is also important  — says Mohammed Burhan, IT Director of the IMAGES Medical network of clinical centers.
Earlier Promobot has previously unveiled the prototype of the robot therapist that independently conducts the initial survey of the patient and measures simple health indicators, relieving 'live' staff of this work.
Promobot was founded in 2015. Today Promobot is the largest manufacturer of service robots in Europe. There are promobots in 43 countries, working as administrators, promoters, consultants, guides and concierges. They replace and support humans. Promobots can already be found in Dubai Mall, the world's largest shopping mall, the National Bank of Oman, a network of clinics in Kuwait, schools in Saudi Arabia and the Abu Dhabi police.