Promobot continues to conquer Europe and win new high marks from experts! What happened with the representatives of Promobot in France, you will learn from the digest.
The Europe's largest international robotics exhibition Innorobo 2016 was held in Paris from 24th till 26th of May.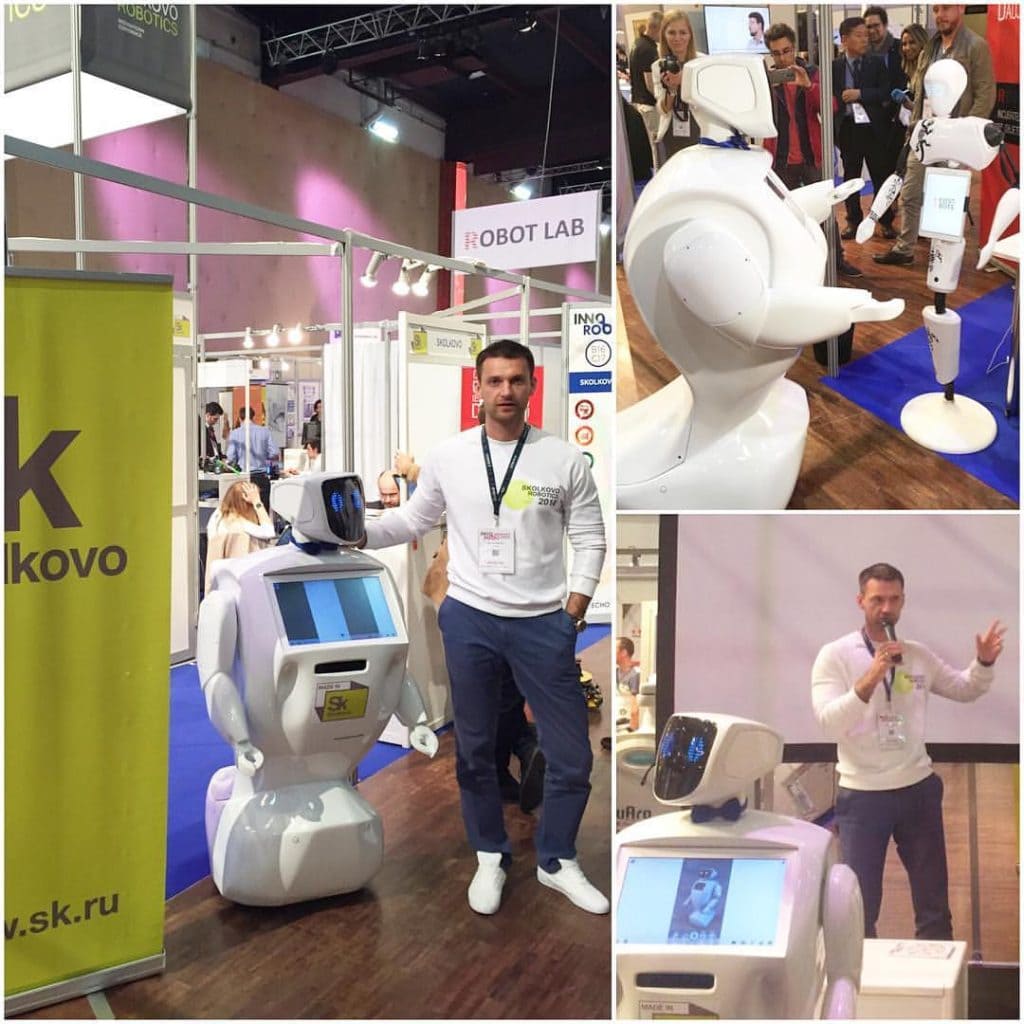 At the exhibition, their projects were presented by leading developers of robotic solutions from around the world. Promobot, as always, aroused great attention, both among the public and among the media. Unfortunately, there were no loud contract signings at the exhibition, such is the peculiarity of the conservative Western market. Before you buy, people should carefully examine all aspects of the product and its applying.
Of the competitive developments available to buyers there was the Pepper robot from Aldebaranat company. As it turned out, the price is far from $ 2,000, as the advertisement said, it actually is several times more expensive. Thus, the cost of the main competitor provides Promobot with the advantage not only in terms of functionality, but also in price.