New linguistic neural network
Promobot robots will become even greater interlocutors, because now they will be equipped with a linguistic neural network.

Brain2 development is a system that allows to train artificial intelligence through regular text. It means that artificial intelligence, equipped with this system, independently creates connections between concepts, thus, identifying the context.
Robot can make predictions about all the data that is loaded into the system, answer questions about the text it has just read, and even create a verse on a given topic. Suchwise, Promobot will now become an even more equal and interesting interlocutor, who will solve not only the programmed tasks, but also be able to perform interactive and entertainment functions.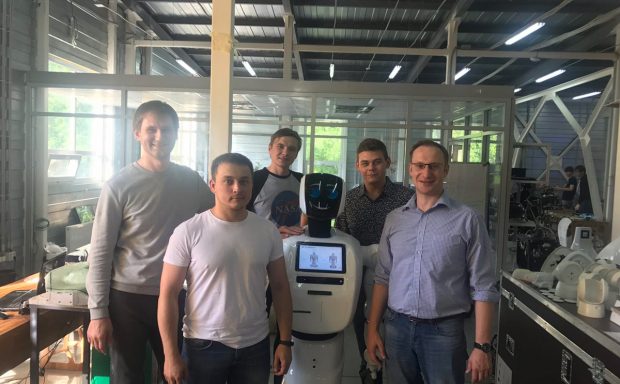 Brain2 and Promobot
Ziad Antar has visited the company on working terms
Ziad Antar is a leading programmer at Fractal Systems (Dubai, United Arab Emirates). They are engaged in technological maintenance of events: holograms, augmented and virtual reality, mechatronics, interactive systems and so much more. Their company is looking for a robot that will also be in demand in their performances.
"Personally, I really like the Promobot robots, and we have something to compare them with. We already bought Chinese and Japanese analogs. Promobot is more functional and more convenient," says Ziad. "I also really like the people here. They were highly courteous with me and always ready to help. I had a great time here and very much hope for further collaboration! "