The Daily Mail, the renowned British daily newspaper, decided to arrange the test for new robots. Promobot was among the participants. Our robot, by the way, withstood it with flying colors and ranked fourth in the overall ratin

According to many analysts' predictions, by 2019 the global market for robotics will exceed 100 billion euros. And our homes will more often be served by robots performing routine work and just entertaining us. According to forecasts, the market of robot assistants alone for the next two years will reach an impressive figure of $ 19 billion.
The new generation of sophisticated humanoid robots evokes great enthusiasm. These droids can dust, babysit, or try on the role of a waiter at a party.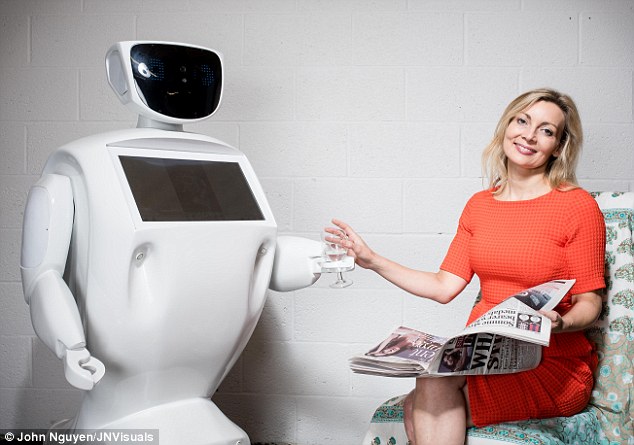 The Daily Mail decided to test seven robots: NAO robot, SociBot, Alpha 1S humanoid robot from Ubtech, Pepper robot, Jimu Robot Explorer Kit, Promobota and Sense Mother – a smart device for the home. The robots were offered to perform various tasks that a person has to perform almost daily: from cleaning tasks to decorating the cake.
Promobot was called the perfect party organizer with its ability to memorize thousands of faces and keep up witty conversations. It also perfectly coped with the main test of the journalist: from a half-word, he offered her a glass of wine.
Source: Daily Mail