The first robot will go to the Arab country in August.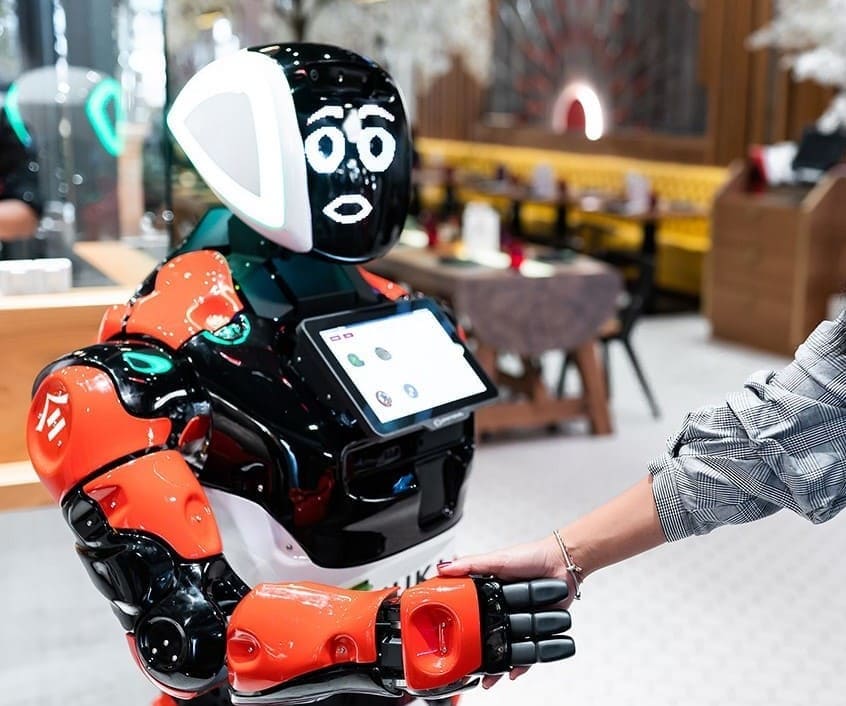 The national bank of Oman has signed a contract with Promobot to launch a pilot project to equip bank branches with robot consultants. The project is implemented within the framework of the country's digitalization program.
Promobots will advise clients, tell about the bank's services, answer questions, help to fill out documents and applications, removing the tasks from the staff. Promobot robots with similar functionality are already working in mobile offices in the Democratic Republic of the Congo, Kuwait clinics and banks.
The project is divided into several stages. At the first stage the robot starts its duties as a consultant in August 2019. Three months later the bank's management assesses the effectiveness of the product and makes a decision on scaling. At the second stage, the robots start working in all the main branches of the bank — and this is 40 pieces of equipment. The contract amount will be more than $1 000 000.
According to Hamid al-Barwani, project manager, the bank considered solutions from all over the world, but liked Promobot robots the most.
«Promobot robots can communicate in several languages — this is very important for Oman. In our bank, the robot must speak English, French, German and, most importantly, Arabic. This robot is the only robot consultant in the world which knows Arabic», explains the representative of the bank of Oman.
Oleg Kivokurtsev, CBDO Promobot:
«Our Promobot is able to integrate with any external systems — so its functionality becomes almost unlimited. Thanks to this, the robot can replace any position in the bank — concierge, consultant, personal assistant or administrator. When a person needs to be trained in each profession separately, the robot only needs to "switch the mode"».
Promobots are already working in the Arabian peninsula: in Kuwait clinics, schools in Saudi Arabia, as well as in Dubai Mall — the largest shopping center in the world.
Promobot company was founded in 2015. Today Promobot is the largest manufacturer of autonomous service robots in Northern and Eastern Europe. Promobots work in 35 countries as administrators, promoters, consultants, guides and concierges, replacing or supporting "live" employees. Promobot robots can be found in the metro, Baltimore airport, Turkish TV and European exhibitions