This is the digest of Promobot company. Here we share the latest news, tell about our achievements and interesting events. In this the text is all the most important for May.
New markets in Europe
Over the past two weeks we have agreed to bring Promobot V. 4 to Austria (robots for various events and exhibitions) and Sweden (robots for educational institutions).
Swedish schools will accept 8 robots in two years, they will act as laboratory benches and conduct part of the classes.
New markets in Asia
We have signed contracts for the supply of 28 autonomous robots to medical institutions in Israel and Kuwait. The contract amount is $500 000. The next two years 10 robots a year will be sent to these countries, they will take the place of administrators and consultants in clinics.
20 pieces of equipment will go to Saudi Arabia — to clinics, schools and exhibition centers. By the way, Promobot is the only service robot in the world that speaks Arabic.
In May the number of countries on the Promobot map rose to 34.
Promobot took part in the largest industrial exhibition in the world
On April 2019 was held Hannover MESSE exhibition in Hanover (Germany). It is the world's largest industrial exhibition with almost 6,000 exhibitors from 70 countries. The main motive of this year's exhibition is integrated industry.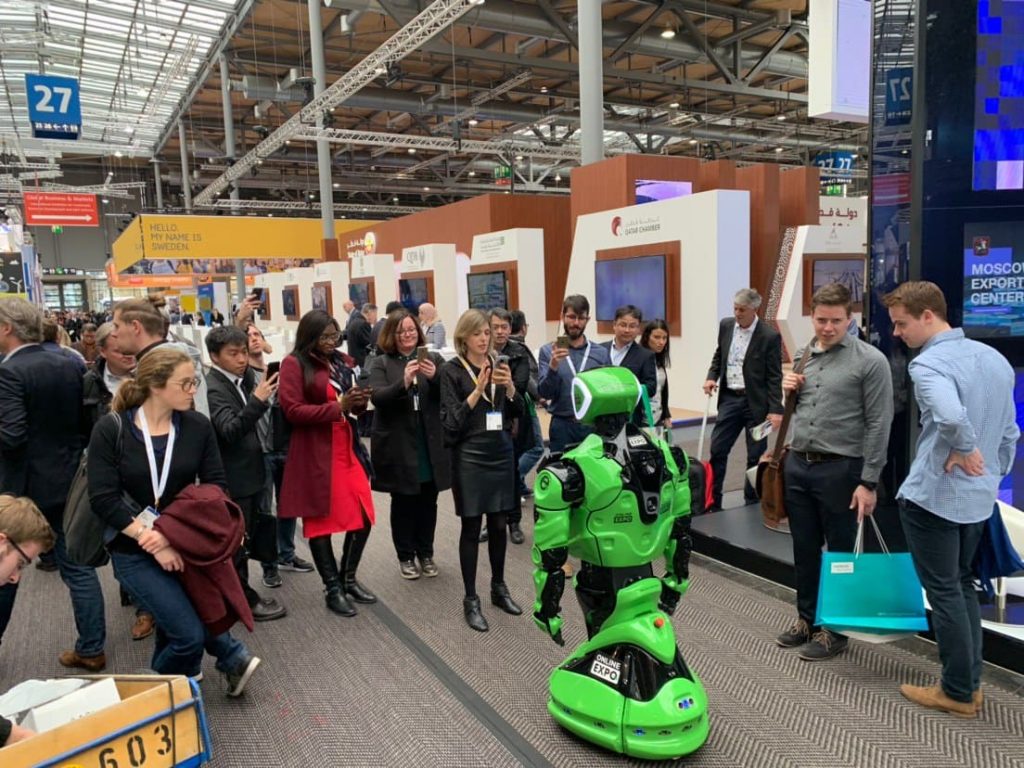 The exhibition in 2019 was visited by about 200 000 people. And Promobot got into the first promo video of the world Expo 2020, which will be held in the UAE. Last year we delivered 11 robots to the Emirates.
Also, did we tell you that Promobot is the only service robot in the world that speaks Arabic? Yes, we did.