Last week, Promobot appeared in the future city of Bill Gates, became the best solution in the financial field and visited the exhibition of robotics. More about everything – in our digest. By the way, what did you do last week?
Promobot took part in the promo video of the high-tech city of Belmont
Microsoft founder Bill Gates bought a plot of land in the Arizona desert, where he will build a city of high tech. A feature of the new settlement will be the implementation of wireless networks, computer centers, new production technologies, unmanned vehicles and other innovations into the urban infrastructure.
The project already has a promotional video featuring Promobot. The robot appears in the video at the words "technology will become the heart of the city". The company began work on the construction of a robot suitable for operating in heat and desert conditions.
Promobot got ComNews Awards
For the sixth time, ComNews presented the COMNEWS AWARDS to the leaders of the ICT industry. This time, ComNews awarded not only representatives of the leading companies in the telecom market, but also noted the best projects in the field of digital transformation implemented in the most significant sectors of economy.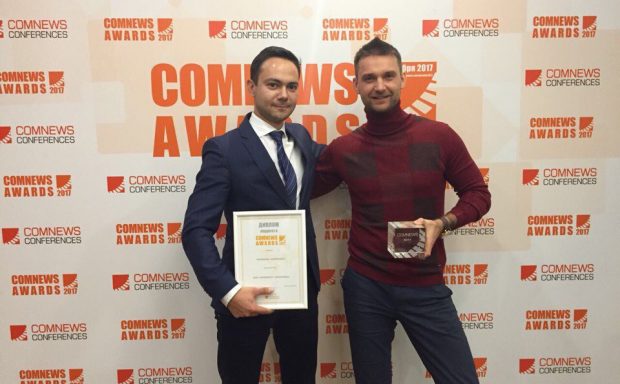 Promobot was recognized as the best company in the section "Best Practices in the Financial Sphere". Big bank purchased robot consultants and implemented them in several branches; here they work as consultants and bank employees. Robots attract the audience to the products of the bank, and also exclude a person from this process by working autonomously.