The Promobot robot is equipped with movable arms with eight servo motors in each one. That is what makes the robot gesture and interact with the audience.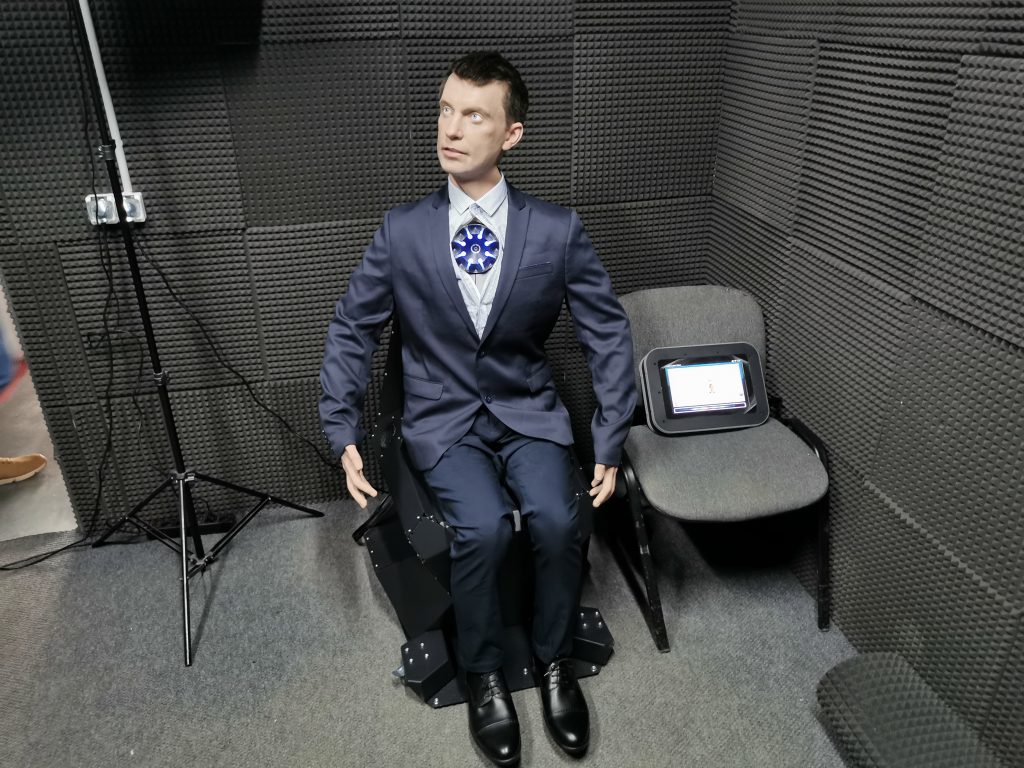 Promobot, a manufacturer of autonomous service robots, has started selling a new robot version with a human appearance – Robo-C robot companion. The major difference of the new model is the movable hands, capable of making movements in 12 degrees of freedom.
"The development took four months. There are eight actuators in each hand. The robot can carry loads up to 2 kg, take something in its hand, indicate the direction, shake the hand of the interlocutor," says Oleg Kivokurtsev, the CBDO of Promobot. – The process of transferring commands to the hand is implemented using scripts. The scripts are created using special software. There are three possible modes: (1) basic gestures while communicating (2) movements on command – you can ask the robot to make a gesture, for example, to wave, and (3) movements on the command of the development engineer. In the future, we plan to teach the robot to draw and write in various languages."
Dynamic stabilization systems, servos, and arm controllers will become the basis for developing the legs of a humanoid robot – the company has already started working on it. The updated Robo-C, as well as robots of the previous version, are able to copy human emotions: they can move their eyes, eyebrows, lips, and other "muscles", as well as keep a conversation going and answer questions. The technology developed at Promobot and the patented design can display 600 variants of human micro-facial expressions, imitating its emotions as realistic as possible.
The company's latest developments in hyper-realistic skin creation have been introduced in the production of the new robot. The new skin makes the reproduction of human emotions even better.
Promobot was founded in 2015 in Perm. Today, Promobot is the largest manufacturer of autonomous service robots in Europe. Promobots work in 43 countries as assistants, greeters, managers, assessors, and concierges, assisting and performing various workplace tasks. Promobot robots work in the metro, Museum of Contemporary History, banks, and other locations worldwide.