Droid will become the analytical coach of the team.
Basketball club "Parma" and the manufacturer of robots "Promobot" created a robot coach. On October 10, representatives of both sides signed a contract, according to which the robot Promobot will become an analytical coach of Parma.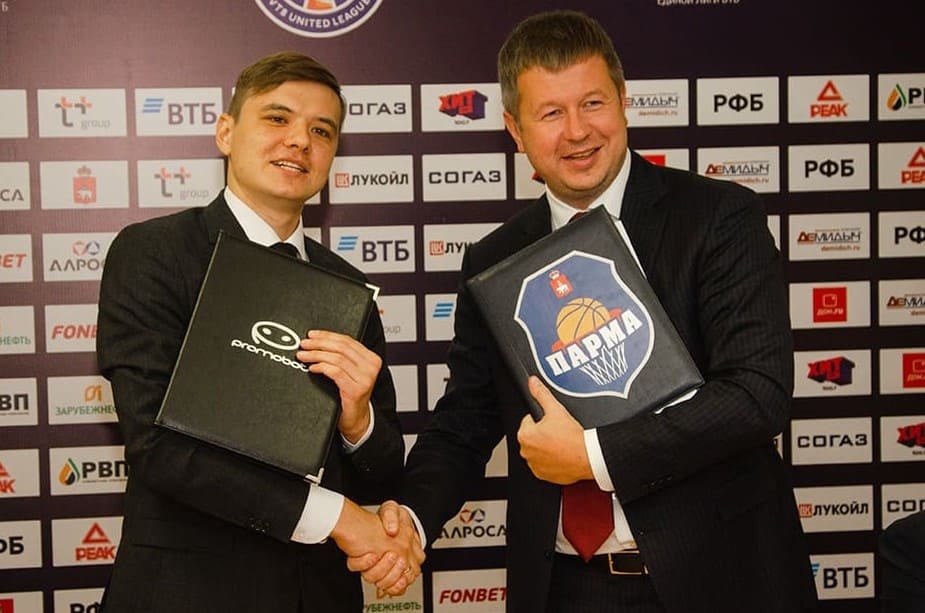 Promobot robots are used as consultants, guides, administrators and concierges, replacing or supporting "live" employees. They are able to recognize faces and speech, answer questions, work with documents and connect to third-party services. The duties of the robot coach will include the collection and analysis of data during matches. With the help of neural networks, Promobot will process statistical indicators of players, and then calculate the best combinations of basketball players on the court, changes and provide this to the head coach. The mechanical coach will be present at all Parma's home matches.
Sergey Boguslavsky, President of BC "PARMA": "Striving to be better every year both on and off the court is our strategy. We have taken another step towards a new digital world.  Today in Perm there is an unprecedented event, something like this never happened before – we sign a contract with the world's first robot coach. I am sure that our new assistant will make PARMA's games even smarter and more successful."
This is the first time in the history of sports when a robot becomes a full participant in the game, along with coaches, judges and players. In 2016 Japanese engineers introduced a robot with which a person can train in a game of table tennis, but the position of analyst is taken by the robot for the first time.
Director of development of Promobot Oleg Kivokurtsev: "Service robots remove part of the routine duties from the human, freeing up time for more important things. Therefore, our robots are already working as consultants, guides, concierges — in all these professions people unnecessarily spend their energy performing the same type of operation. The coach of the team during the game also spends his resources and attention-on the general analysis of statistics, remembering  player combinations and other "routine" moments of the game. Promobot will take this job on himself, quickly and accurately providing the coach with a ready-made analysis."
The company "Promobot" was founded in 2015. Today Promobot is the largest manufacturer of autonomous service robots in Northern and Eastern Europe. Promobots work in 35 countries as administrators, promoters, consultants, guides and concierges, replacing or supporting "live" employees. Promobot robots can be found in the metro, Dubai Mall, Baltimore airport, IKEA stores and Vodafone offices.