An agreement with the Japan Cultural and Business Exchange Association was signed at the CEATEC exhibition.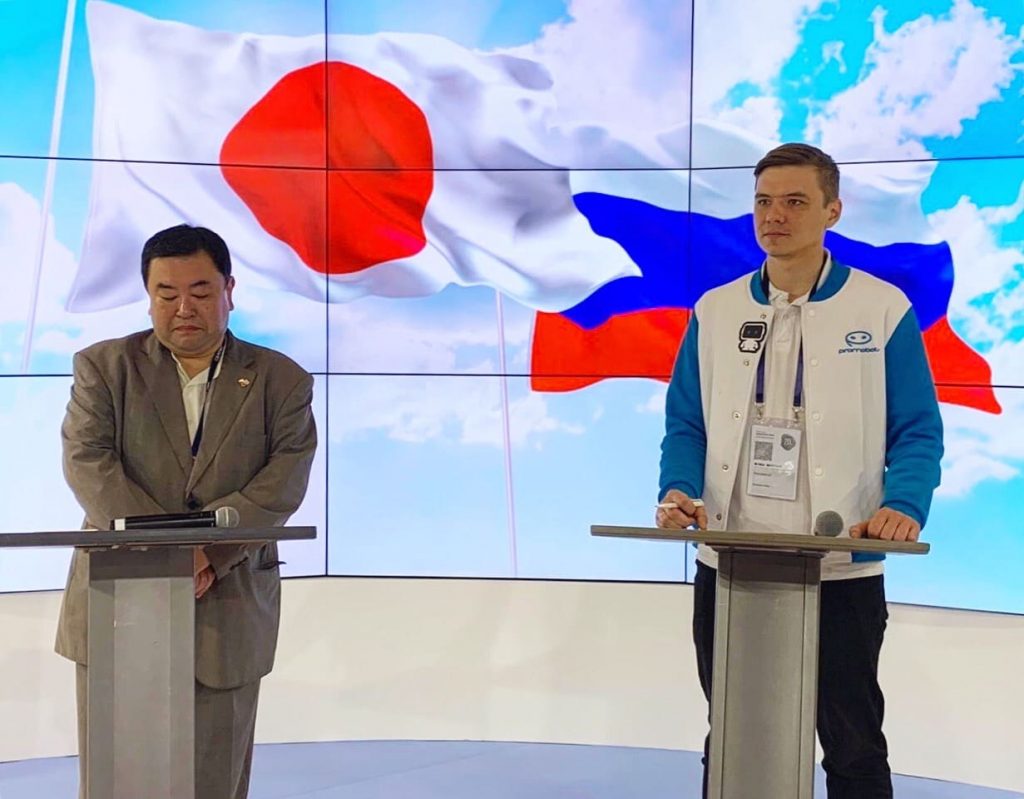 The Promobot company, a manufacturer of service robots, and the Japan Association for Cultural and Business Exchange signed a cooperation agreement during the CEATEC international exhibition in Chiba, Japan. According to the document, the Association will assist the company in finding distributors, localizing the product, creating a linguistic base, and managing legal issues relating to work in Japan.
According to the results of the agreement, Promobot should begin work in the Japanese market by the end of 2019. Japanese banks, museums and shopping centers are interested in Promobot's robots. The company is also planning to open a Promobot robot service center in Japan.
"According to preliminary agreements concluded at the exhibition, throughout 2019 and 2020, we plan to supply at least 10 pieces of equipment – Promobot V.4 service robots – costing a total of about 250 thousand dollars," – tells Oleg Kivokurtsev, Business Development Director of Promobot.
Promobot company was founded in 2015. Today Promobot is the largest manufacturer of autonomous service robots in Northern and Eastern Europe. Promobots work in 35 countries as administrators, promoters, consultants, guides and concierges, replacing or supporting "live" employees. Promobot robots can be found in the metro, Baltimore airport, Dubai Mall, IKEA stores and other crowded places.
CEATEC is supported by the relevant ministries and departments of Japan, as well as the Japan Business Association (Keidanren). It was first held in Japan in 2000, combining the Japan Electronics Show and the "COM Japan" exhibition. This year 787 companies will participate in the exposition, including about 250 foreign groups. The exhibition is expected to be visited by about 160 thousand people.