UAE buys Promobot Robots

Promobot, a large manufacturer in Europe of autonomous service robots, has signed a contract to supply a Promobot V.4 service robot and a Robo-C humanoid robot with Action to Action, a company from the United Arab Emirates. The first robot has already arrived in the UAE; the second robot will arrive in Dubai in May 2022. The contract amount is forty thousand US dollars.

Promobot robots will consult visitors at exhibitions, help with navigation, answer questions, talk about new programmes and projects, attract people to the stand and much more. This will help to relieve the staff from routine tasks. Promobot robots with similar functionality are already working in branches of multifunctional centers and shopping centers.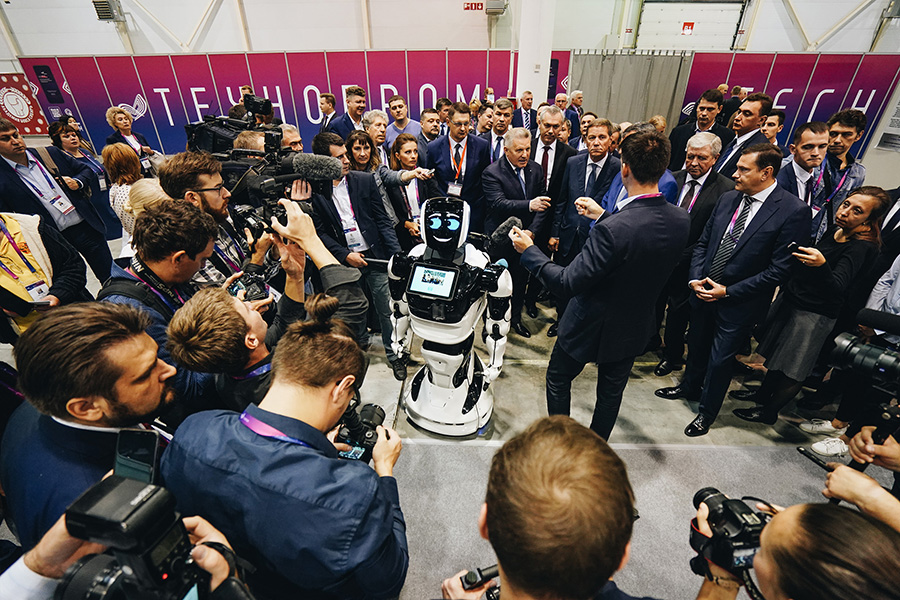 The Promobot V.4. robot has a plastic housing, LED face and a form factor. While the Robo-C robot can speak and express emotions, have a male or female appearance, it imitates human facial expressions and emotions, and communicates with a person.
"A robot is the most reliable employee: it is never late, never distracted, does not go on vacation and never sick. This helps it work 4 times more efficiently than a "live" employee: the robot automates the business process and attracts the attention of customers, and reduces the amount of human contact" – says Oleg Kivokurtsev, CBDO of Promobot.
Promobot Robots are already working on the Arabian peninsula: in clinics in Kuwait, in schools in Saudi Arabia, and at the Dubai Mall, the world's largest shopping mall.

The Promobot robot-consultant is an autonomous service robot for business. It fully replaces humans. It speaks with the clients, answers the questions, consults, moves freely in space. Thanks to artificial intelligence, a robot knows almost everything about the company. It knows how to find something, where to buy, how to choose a product – and never forgets it.