An often demanding job of communicating with other people has now been facilitated with robots.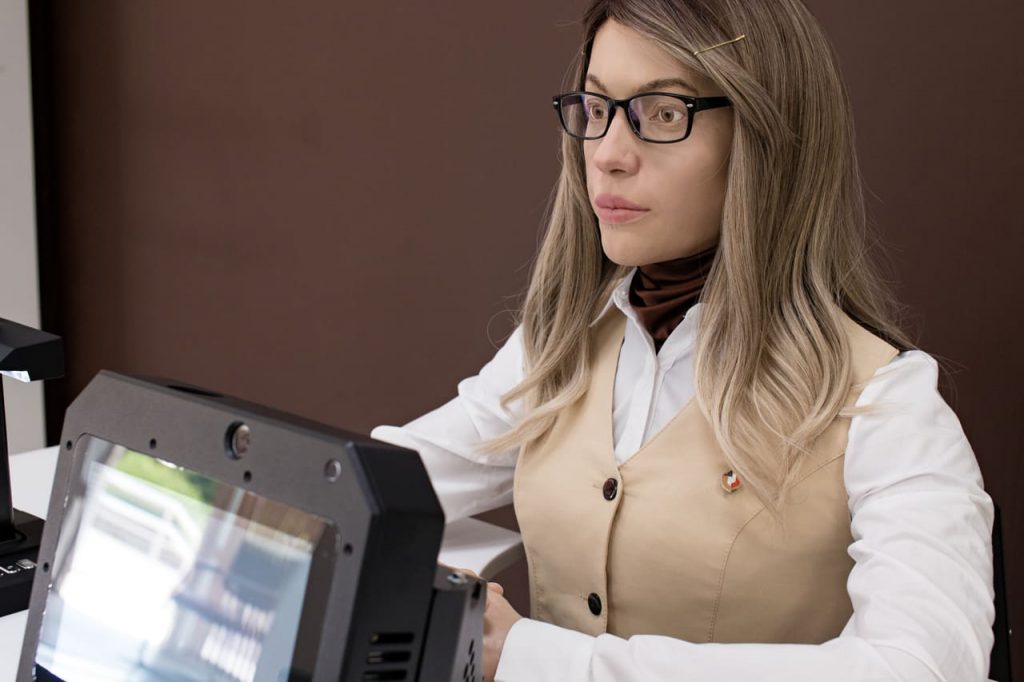 For many people, constant work with other people often results in chronic stress and constant fatigue: a person must be one hundred percent concentrated, polite, make zero mistakes eight hours a day, every day. It is especially relevant for the public sector, where every task is performed with those conditions in mind. Already we have hundreds of robots operating in dozens of countries worldwide doing what people used to do for the longest: they converse with the public and make lives better.
Police robot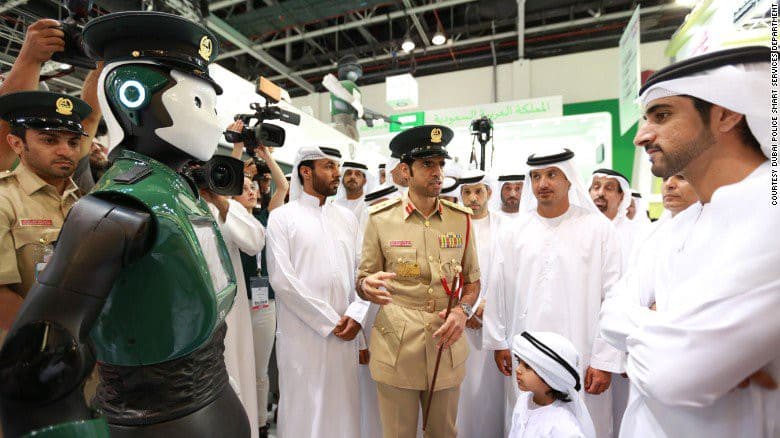 For a few years now, a Reem robot has been patrolling streets, malls, and other public areas In the United Arab Emirates. While it can't really chase criminals or use a weapon, it performs another important task of recognizing known criminals and people assumed to be terrorists. All of the information that it records is transmitted to the police station in real-time.
Reem weights 100 kg with 167 cm in height. It is made of white smooth plastic, can recognize faces and speak 9 languages. Tourists and citizens use it to make payments related to police work ― it accepts most plastic cards.
Mailman robot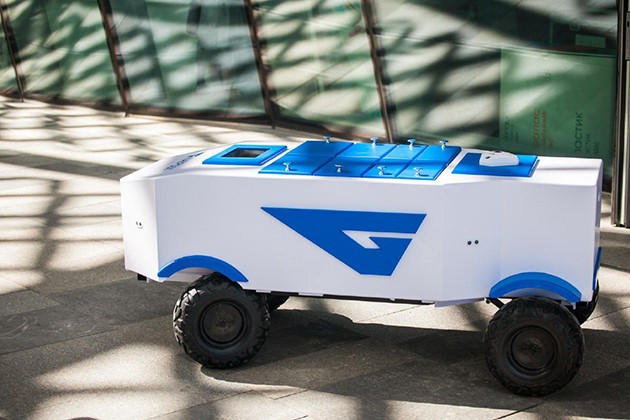 A mobile robot Akbota is used by the main postal service provider in Kazakhstan, the robot was developed and built locally. It is used in mail delivery, and rather successfully ― it can travel across potholes and other obstacles on the road, recognize road signs and navigate safely around people. You may not expect a door-to-door service from this machine, but when it comes to finding the right address it is never mistaken.
Akbota has eight slots for packages of different sizes. The slot with your mail opens once you enter a code sent to your phone.
The robot is made of metal, which protects it and all the mail inside from vandals. It uses 4 engines to travel, powered by a battery. It navigates autonomously using AI.
Registration robot
A robot named Teqany is working at the Ministry of Education in Saudi Arabia as a manager of the building. It serves visitors, conducts surveys on current MoE resolutions, informs about internal events and meetings at the ministry, and transfers information to different departments and representatives. It is employed at an education and technology company that partners with the Ministry.
Tour guide robot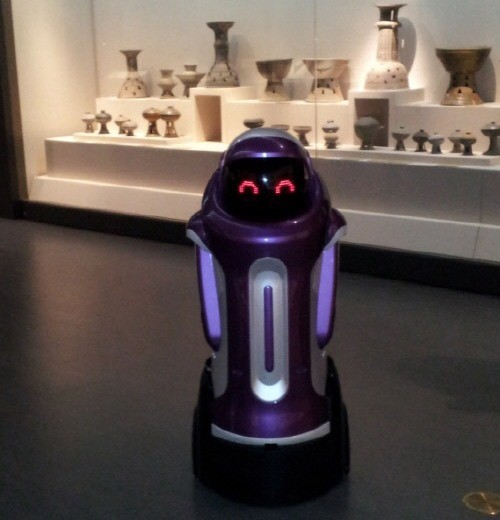 Two robots are now employed at the Daegu National Museum in South Korea. They are called Docent and Haesol Robot 2, and their responsibilities include conducting tours of current exhibitions. The museum expects to increase visits from families with children excited to meet such unusual guides.
Both robots have ultrasonic sensors, pressure sensors, gyroscope,s and GPS systems. They can work for up to 6 hours from one battery charge.
Civil service robot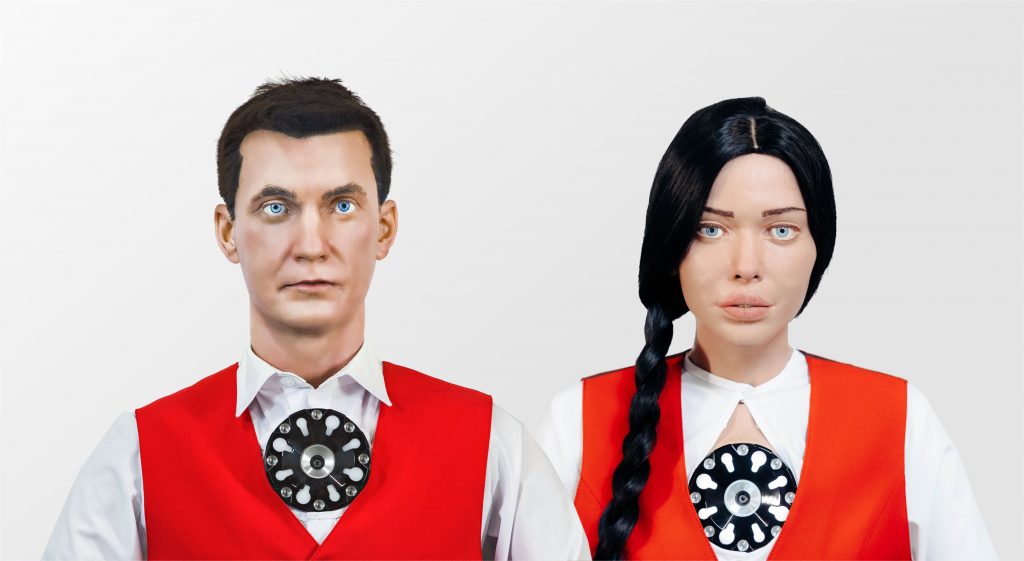 A Robo-C helper robot is operating at a public office in Russia. Citizens use it to prepare necessary documents, fill out forms, ask questions, or queue for a consultation with other managers. Because of helper, managers and consultants are much less occupied with more menial tasks.
The robot can help even if the question is not related to the services at the office. Sometimes people ask which other office is less busy during the day, the city's traffic status. It communicates with children just as easily: it can dance and sing a song on request. Sometimes it jokes in response when people ask it something.
It operates for up to 8 hours from one battery charge, which means it can be occupied for the whole workday. When its battery charge is at around 5%, it goes to the charging station by itself.
Consultant robot
VIDEO
Robots help people at the National Bank of Omaconsult clients, answer questions, and filling out documents. They communicate in several languages ― one of the key factors in choosing the robots according to the bank. Robots can consult people on their investments, credit rates, and other things associated with banks. Usually, most people consultants get tired after repeating the same information during the day, while the robot is always polite, always gives the most detailed answer, and helps people with their banking chores.
As civil workers, robots perform a seemingly simple but critical task: they communicate with clients and visitors; people need help or get their desired service. When doing the same tasks, people get overburdened, tired, and burn themselves out emotionally rather quickly. This is why the robots are here to release people from these tasks and devote them to do more creative work.