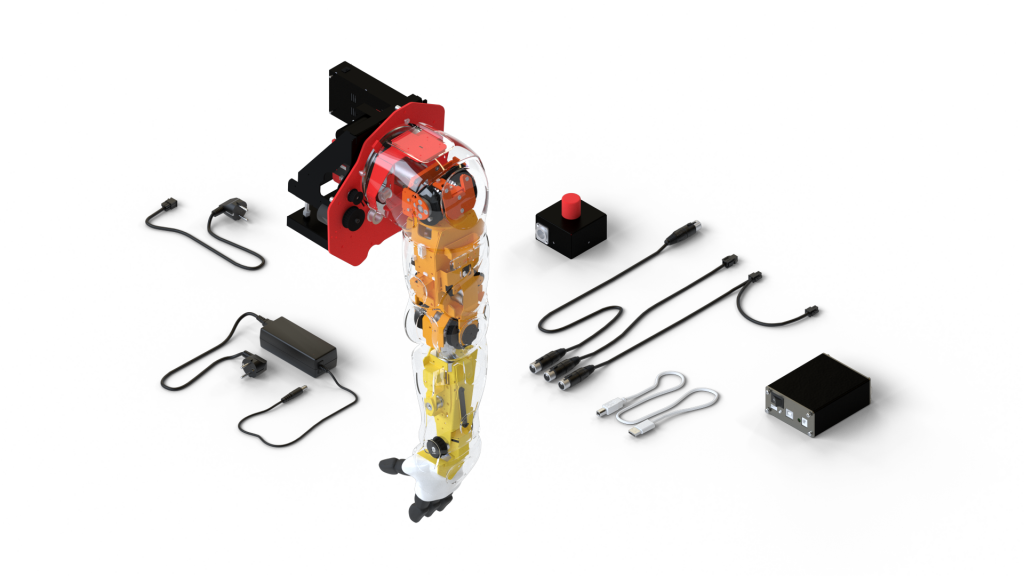 In order to use the robot, an employee should walk up to the table where the equipment is installed, press a button, and the robot will pick up the bottle and fill the glass. In total, the process takes no more than 30 seconds. The robotic complex is also used to demonstrate itself to potential partners and educational institutions, which can use it to learn robotics.
The Promobot Rooky Robotics Learning Kit helps pupils and students learn the basics of operating a robotic arm. Technologies used in the arm are used in industrial manipulators and service robots. With Promobot Rooky, students learn how to assemble and control robotic arms and servos, write code for solving problems of direct and reverse kinematics, and work with protocols for interfacing between electronic devices and industrial data buses.
The world has changed in the past 18 months. New industries and new needs have emerged. Society doesn't have time to prepare. The robotics market will need even more specialists in years to come. Promobot Rooky is designed to train the workforce of the future – the guys who are ready to work with real robots when they graduate. This will help reduce the adaptation and retraining time for new employees in the growing number of robotic companies, — says Oleg Kivokurtsev, CBDO of Promobot. 
Promobot was founded in 2015. Today Promobot is the largest manufacturer of service robots in Europe. There are promobots in 43 countries, working as administrators, promoters, consultants, guides and concierges. They replace and support humans. Promobots can already be found in Dubai Mall, the world's largest shopping mall, the National Bank of Oman, a network of clinics in Kuwait, schools in Saudi Arabia and the Abu Dhabi police.