We discuss the up-and-coming robotics market with Ivan Makarevich, the Director of PromoRobot, Countaround Pty Ltd., located in Australia, Sydney.
Decision
Australia responds to new technologies rather well. New tech has all the chances of becoming a norm sooner than anywhere else. In the early '90s, most people were carrying cellphones, even though you probably remember how large they were. Many tech companies try their product out in Australia and, once thriving, expand to the United States.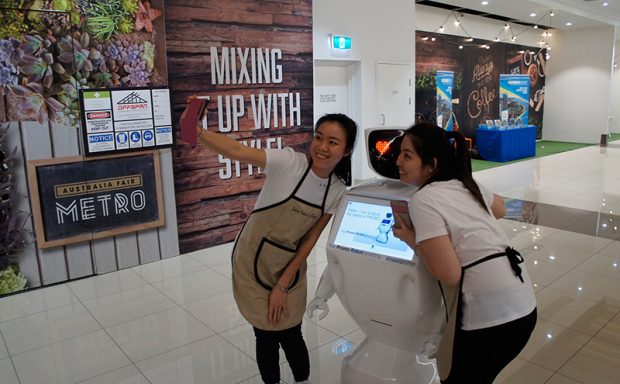 Having moved to Sydney, I felt interested in automation and robotics – it became especially relevant among investors and entrepreneurs in recent years. Countries with high labor costs actively implement automation in their work.
It is also crucial that there isn't much competition among service robotics companies; there is the potential to be the first in some industries and solutions.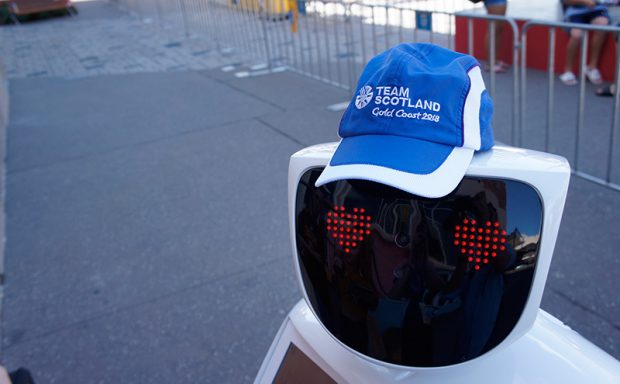 Tasks
Our primary job is renting robots for events. Currently, we are in discussion for long-term robot implementations, which includes developing special Use Cases. One of the more popular Use Cases is a Visitor Assistant, which usually works for government and business buildings. The robot consults visitors and helps them with general inquiries. Corporate clients prefer rental options before making a purchase, so for now, we are mostly renting robots out.
Features
As I said, our main advantage is relatively low competition. I would mention flexibility in developing solutions for different industries as another one.
Obstacles
The Internet quality in Australia leaves much to be desired. It was a significant challenge for the developers: how do they make the robot independent of the Internet signal while still keeping most of its autonomous features?
I think there ought to be a set of emergency instructions. Currently, we remain in touch with technical support, and they are actively assisting us with any issues. A single reference base could improve our work even further.
We were planning to get more people involved in the robot operation. A series of videos on how to work with the robot will significantly help in staff training.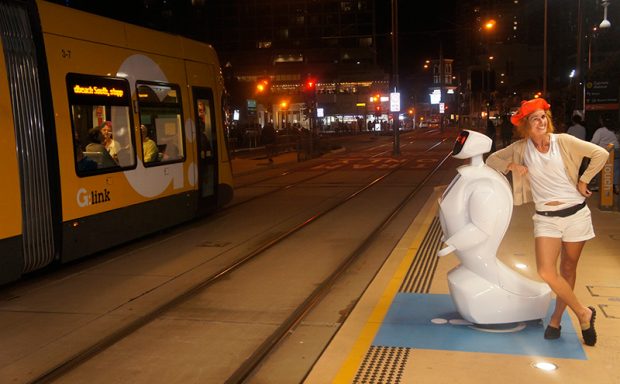 We also have a difference in time zones. Once you establish your technical support in the United States, our team would be able to get in touch with you more efficiently.
Stories
It was interesting to see how people perceive new technologies. People from Eastern countries, such as Korea, Japan, and China, love robots; they would rather chat with robots than with a person. Keep that in mind when you create new solutions and interfaces.
Older people are also very friendly towards robotic assistants, which was a pleasant discovery. Even 70-year-olds gladly enter into a dialogue with artificial intelligence. As a whole, people are almost always impressed when they see the robot. This reaction is essential in marketing; people will more than likely return to the product later because they remember a robot advertising it. Moreover, the robot chats with people and even takes their pictures.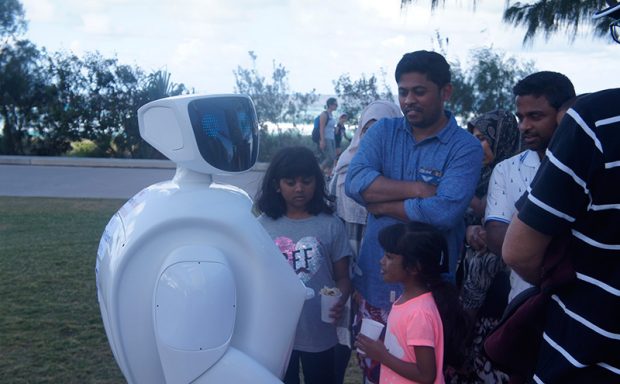 Future
A robot for promotion is a great idea, even if we see many more robots with similar functionality coming up and slowly transforming the market. I think Promobot needs to develop its Use Cases further, especially Assistant and Consultant. Stable Use Cases will advance you in the automation market: ensure robots take on routine tasks and become a part of the workforce. These are my prospects for the future.