– Do you rent out robots or sell them?
The current task is leasing out for events. The next step is a long-term lease to end customers with full service Robot As A Service.
It should be a consulting robot acting as an information kiosk for businesses and government agencies working with the public. Corporate clients are reluctant to buy expensive assets, they prefer to rent, I assume that we will follow this path.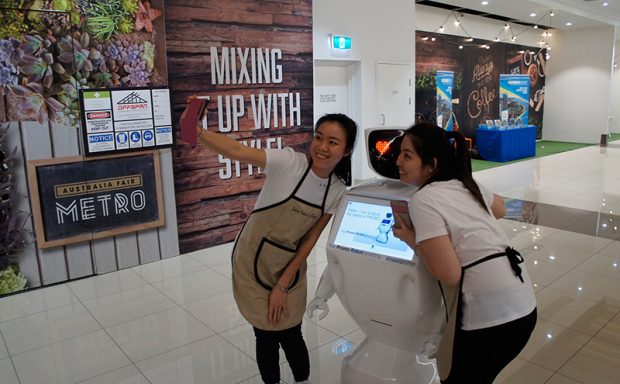 – Why did you decide to engage in robots?
Australia takes all technological innovations very well and enjoys using them in the future. Already in the early 90's, cell phones were the norm in Australia, despite the size, and no one was surprised. Leading technology companies often start the first sales and tests in Australia, and after that they are already moving to the US.
Having moved to Sydney, I felt the interest of investors and entrepreneurs to projects related to automation and robotics – this is an actual trend in recent years. All that can be automated will be automated in countries with high labor costs.
Competition among service robots is not yet high. There is a potential to be the first in some industries and solutions.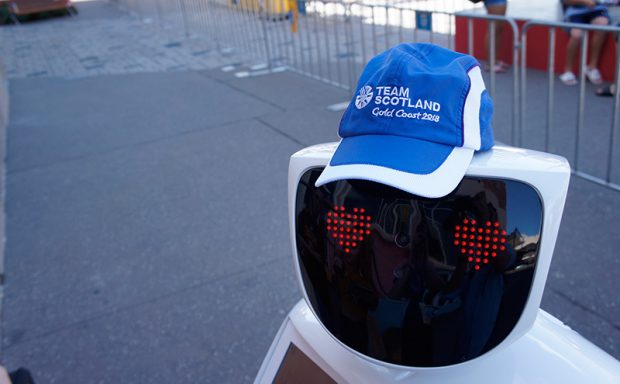 – What, in your opinion, are the advantages of such a business?
The advantage is relative low competition at the moment among service robots and a lot of various solutions that can be created for different industries.
– What difficulties did you encounter and how did you overcome them?
The speed and quality of the Internet in Australia leaves much to be desired. This is a question for developers: how to make robots as independent of the Internet signal as possible or completely autonomous.
I would like more exhaustive technical documentation and instructions for dealing with emerging issues. At the moment, the support service always helps quickly, but I believe that having a good reference base would simplify the work for everyone, and this will be important with the growth of users around the world.
In the future, I will teach others how to use the robot. Video guides for basic remote training of staff would ease the work for everyone.
Difference in time zones. (+7 relative to Moscow). If the support desk will work in the US time zone, then in the morning you can communicate with staff working in the states, and in the afternoon with the Russian team.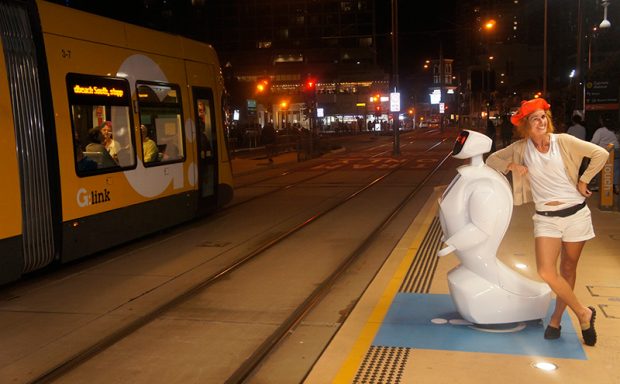 – Tell us three memorable projects from your practice of working with robots.
It was interesting to see how different people of the European and Asian mentality perceive robots. Koreans, Japanese, Chinese robots just love the robots, they would rather prefer to talk with a robot on the street than with a person personally. I think you should use this when creating new solutions and interfaces.
I also want to point out that older people are also very friendly to robotic assistants, which was a pleasant discovery for me. Even 70-year-olds gladly enter into a dialogue with artificial intelligence.
100% wow-effect at the first meeting with the robot, and in marketing this, as you may know, is valuable. Photos, selfies and up to embracing the robot youth.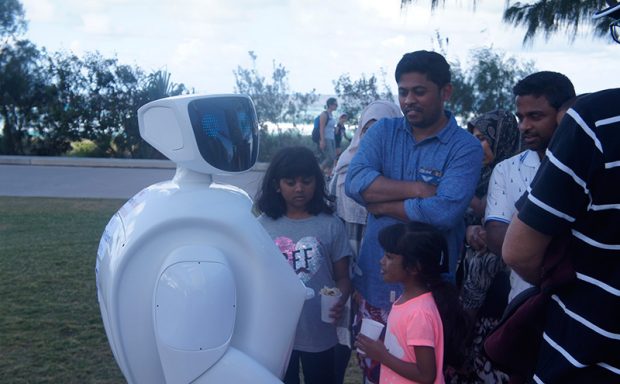 – What are your plans and prospects related to the Promobot?
Robot promoter – it's great, but once this trend begins to subside and the market capacity is limited. I think that the Promobot should begin to perform the function of a consultant / information kiosk robot. To give the business advantages of automation and freeing people from repetitive actions that will make businesses have robots in the state constantly. These are my prospects for the future.
The task is to sell 50 robots to corporate clients after 1 year of work.
Ivan Makarevich,
Director of PromoRobot, Countaround Pty Ltd. Australia, Sydney