Macco Robotics are Promobot official partners since 2017. They are engaged in service robotics, rent it out, successfully work in the market with a variety of brands. But Promobot robots, they say, the best in quality.
– Why did you decide to do business related to robots?
Fondness for robotics comes from our earliest childhood memories when we watched our first robot films and read Isaac Asimov's books. We always believed that robotics can work up in society if we put the robots to good use.
– Why did you choose Promobot?
At first, the robot quality. There is no other robot at the present-day market can equalize the Promobot robots technical specifications, particularly V4.
Also the relationship between our companies. It is easily done to work with such a close team – despite the distance – where communication is quick and we always can rely on Promobot technical department.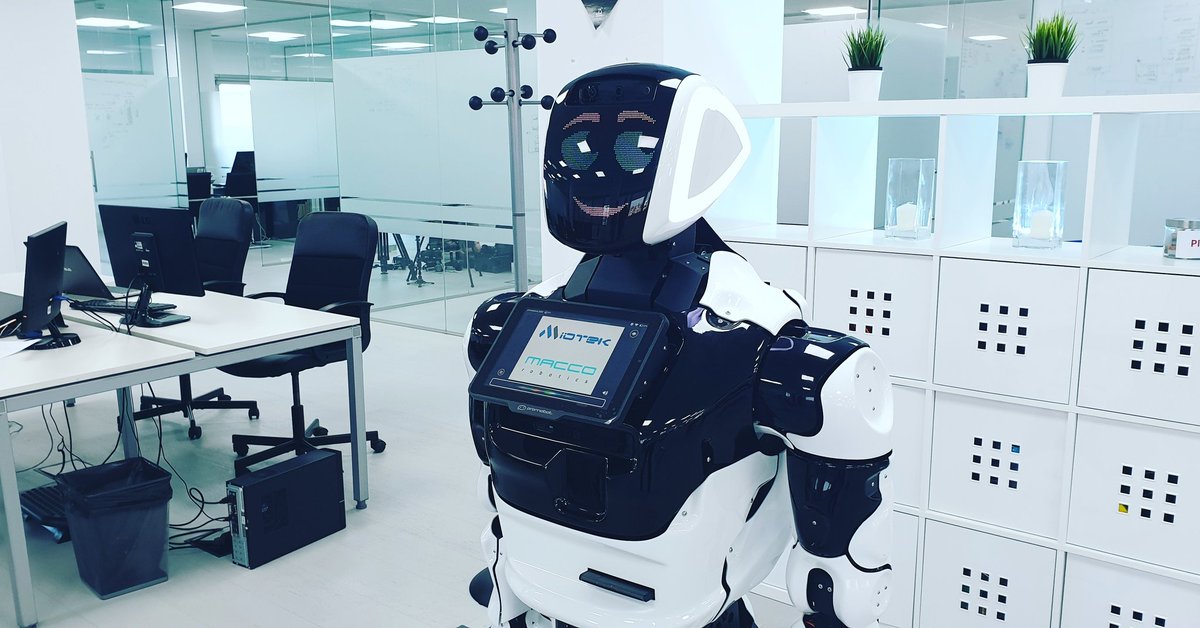 – How often do robots rent? For what purpose?
We usually rent the robots weekly every month. Companies rent robots to catch clients by surprise, get data from them and provide a more technological and innovative customer experience.
-How do event visitors react to robots?
At the beginning with skepticism. A large majority of people are not familiar with the real situation of robotics at the present time. People treat robots like one of the family because they develop empathy for them.
– Tell us about the most memorable projects during your work with Promobot
Our most memorable Project has been V4 integration as a receptionist in an office. The robot carries out two people job. These two employees have been placed on other company departments where they provide more value.
– What are your plans related to Promobot?
We want to continue working together and progress on the robotics industry hand in hand. Our experience in development and integration of applications along with Promobot experience in robot manufacturing will support our fast and sustained expansion.
One year ago we integrated 6 different types of robots. At the present time, we just stay with two robots. Our aim is to provide quality over quantity.
Miguel Romero
Marketing & Sales Director
Macco Robotics, Spain