The agreement between Promobot LLC and Chinese «FN Holdings» has been signed in Perm.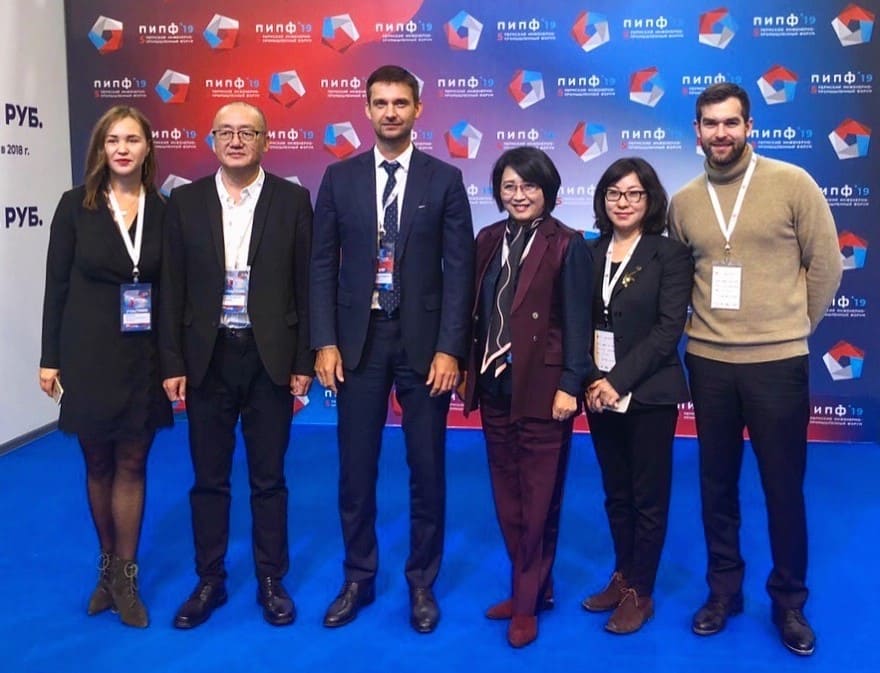 During the proceedings of the Perm engineering and industrial forum, an agreement on collaboration between the manufacturer of service robots "Promobot" and the Chinese company "FN Holdings" was signed. The agreement describes collaboration between the companies in order to bring products to the markets of China, their qualitative localization, and joint development of technologies in service robotics. The document is valid for two years after the date signed.
Next, the companies plan to create a project team that will develop a linguistic base in Chinese and coordinate joint research work.
Alexey Yuzhakov, Chairman of the Board of Directors of Promobot said: "We have always looked at the Asian market as a fast-growing and substantial market — and have always understood that we need to be ready for it. Now we have "raised" a new round of investments, we have grown significantly as a team, and now we know that we can grow at the required speed.

Now, we are collecting unique information about the interaction of people and robots in China, with all of their mental, linguistic and other features. With the help of our colleagues at FN Holdings, we will be able to adapt our products to the Chinese market, including our linguistic base."
"FN Holdings" will also become a distributor of Promobot robots throughout the whole territory of the PRC. According to the agreement, robot-administrators for Chinese clinics, robot-diagnosticians that are able to measure health indicators, and also completely anthropomorphic robots-companions Robo-C that can copy the appearance of any person, will go to China.
Promobot estimates that the Chinese market of medical service robots will bring the company about $ 2 million USD in 2019 and 2020.
Earlier that day, Promobot also signed an agreement with the Japan cultural and business exchange Association at the CEATEC international exhibition in Chiba, Japan. The company plans to supply robots to Japan for more than $200 thousand.
Promobot company was founded in 2015. Today Promobot is the largest manufacturer of autonomous service robots in Northern and Eastern Europe. Promobots work in 35 countries as administrators, promoters, consultants, guides and concierges, replacing or supporting "live" employees. Promobot robots can be found in the metro, Baltimore airport, Dubai Mall, IKEA stores and other crowded places.