It can scan fingerprints and recognize faces of criminals.
Manufacturer of service robots "Promobot" presented the demo version of a police robot. The event took place on October 22 during the XXIII international exhibition "Interpolitex".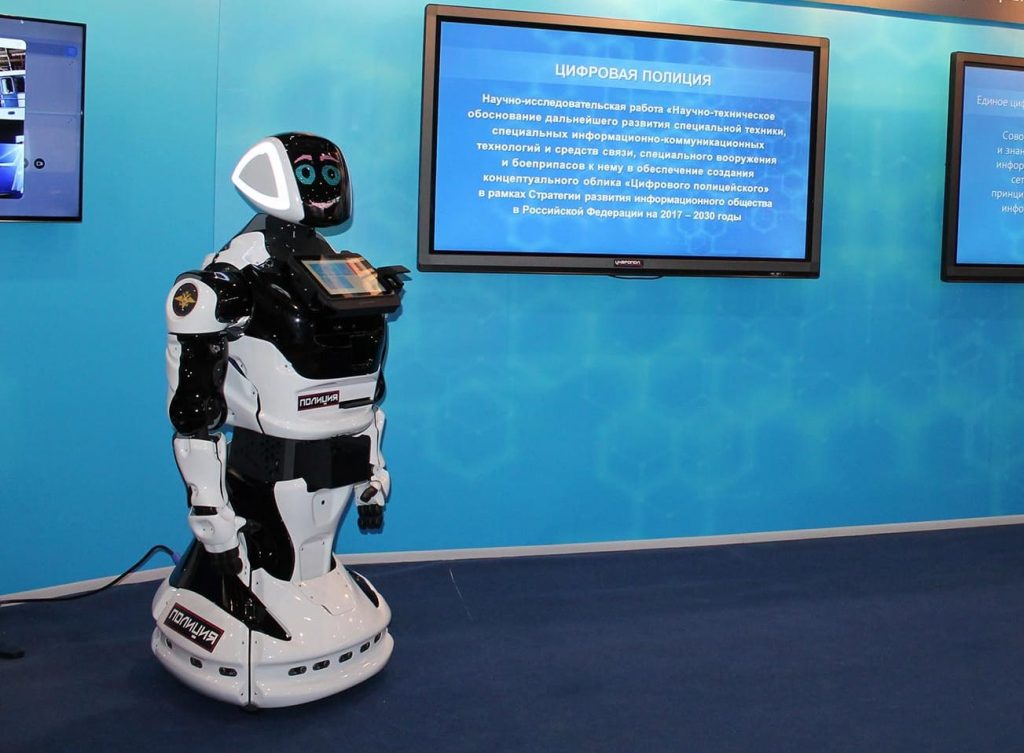 Promobot V.4 robot can recognize faces and speech, communicate with people, and move autonomously, avoiding obstacles. The new police robot will help police officers in crowded places: the droid will be able to scan fingerprints and display available information about the person upon request, if data is available in the database of the Ministry of Internal Affairs. This will make the recognition process easier and faster.
"If the recognized person matches the person from the database of wanted or missing people, then the robot reports the person's name, time and location of detection in the background. Robots do not have the right to carry out operational actions on their own, so our Promobot will become an assistant to a "live" police officer in places full of people: in airports, the metro, and at mass events", – said Development Director of Promobot Oleg Kivokurtsev.
With the help of the robot, police officers will also be able to quickly add law enforcement offenders to the database of the Ministry of Internal Affairs: the robot is equipped with a passport scanner, a fingerprint scanner and a photo camera. These functions will allow it to add all kinds of data about a person in just a few seconds.
Promobot company was founded in 2015. Today Promobot is the largest manufacturer of autonomous service robots in Northern and Eastern Europe. Promobots work in 35 countries as administrators, promoters, consultants, guides and concierges, replacing or supporting "live" employees. Promobot robots can be found in the metro, Baltimore airport, Dubai Mall, IKEA stores and other crowded places.