Customers can get their SIM quicker compared to buying from a salesperson.
A robot manufacturer Promobot LLC, in partnership with a European telephone service provider, has created a robot for express registering and purchasing of new SIM-cards. It began operation in Airport.
"We combined two technological products in Promobot: automatic SIM-card dispenser and quick SIM-card registrator via mobile phone app. ― says Ravil Karasov, chief director of GoldenSIM. ― This robot/promoter solution is both reliable and engaging. There are no similar solutions on the market".
The main feature of this innovative system is providing SIM-cards via remote identification system. It allows the customer to register their SIM-card via app without the need to interact with the salesperson. User receives SIM-card from the robot, downloads the app and then registers the card there. Robot not only assists people throughout the process by explaining the steps (how to download the app, how to register), but also can chat with the person on other topics thanks to its built-in linguistic database and question-answer system that it uses to have conversations.
It is expected that the robot will also assist with getting SIM-cards to tourists: it knows 10 languages including Arabic, Turkish and Portuguese.
"Robot is the most reliable service worker. It is always on time, it never gets distracted, doesn't take sick leaves. It doesn't need a vacation and it is always in a great mood. Right now we are well on our path to exclude and human factor from service work, ― says Oleg Kivokurtsev, CBDO of Promobot LLC. ― for us it is important that the first chat that a tourist guest has once their plane is landed is with our robot."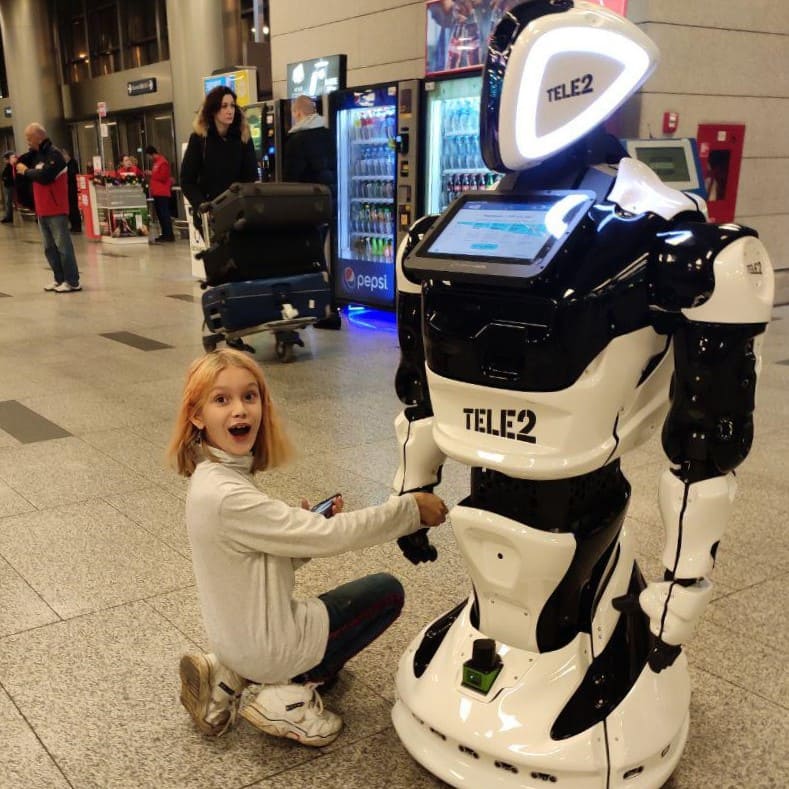 Promobot company was founded in 2015. Today Promobot is the largest manufacturer of autonomous service robots in Northern and Eastern Europe. Promobots work in 37 countries as administrators, promoters, consultants, guides and concierges, replacing or supporting "live" employees. Promobot robots can be found in the metro, Dubai Mall, IKEA stores and other crowded places.